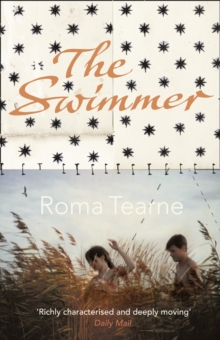 Description
A gripping, captivating novel about love, loss and what home really means.Forty-three year old Ria is used to being alone.
As a child, her life changed forever with the death of her beloved father and since then, she has struggled to find love.That is, until she discovers the swimmer.Ben is a young illegal immigrant from Sri Lanka who has arrived in Norfolk via Moscow.
Awaiting a decision from the Home Office on his asylum application, he is discovered by Ria as he takes a daily swim in the river close to her house.
He is twenty years her junior and theirs is an unconventional but deeply moving romance, defying both boundaries and cultures - and the xenophobic residents of Orford.
That is, until tragedy occurs.
Information
Format: Paperback
Pages: 400 pages
Publisher: HarperCollins Publishers
Publication Date: 02/09/2010
ISBN: 9780007301591
Other Formats
EPUB from £1.99
eAudiobook MP3 from £10.39
Free Home Delivery
on all orders
Pick up orders
from local bookshops
Reviews
Showing 1 - 5 of 5 reviews.
Review by Nickelini
16/06/2015
I can't get too far in describing this book without getting into spoiler territory, so all I'm going to say is that it's about a 43 year old English woman who lives a fairly isolated life in Suffolk, a young Sri Lankan refugee, the refugee's mother and some racist Brits. There is a great deal of sadness and tragedy in the book, but the ending is somewhat hopeful.This is the fourth Roma Tearne book I've read, and the author's latest. I can see her evolution as a writer. This book is quite different from her others, in most part because it focuses on English characters and England rather than Sri Lankans and Sri Lanka. She did some interesting things in the novel, and as always, uses beautiful poetic language and original imagery.However, I didn't like this one as much as her earlier books. Parts of the story were a little unbelievable, and the grief and anger suffered by some of the characters was overblown (not that it was unjustified, it's just that she belabored the point). Also, the novel was told in three character's points of view, and I found the transition between these characters to be overly abrupt. I can see why she used this technique, but I think it needed work to make it less jarring.
Review by kidzdoc
16/06/2015
Ria is a poet who lives alone in the small East Anglian town of Ipswich, surrounded by small minded and nosy neighbors who are isolated from their fellow Britons, and fearful of the immigrants that are slowly infiltrating the country and their region. Her only close living relative is her brother Jack, a bully interested in right-wing politics who frequently harasses and troubles her, along with his less than lovable wife and children, and she is not particularly friendly with anyone in town, whose citizens view her with suspicion as an outsider who has returned from London to live amongst them.Ria's uneasy peace is disrupted one night as she spots a man emerging from a swim in the river adjacent to her home. She eventually meets him, and learns that he is a young doctor from Sri Lanka who has fled his troubled country for the safety of England, and works on a nearby farm while he waits for his application for political asylum to be processed. At the same time, there are a series of crimes being committed by a person of color in the region, along with increased suspicions from the townspeople that a group of foreign terrorists are hiding nearby, which leads to greater scrutiny of Ria and her home as she and the young man become ever closer.<i>The Swimmer</i> describes a maudlin love story, which is followed by an improbable and, for this reader, very distasteful second love story, along with the increased xenophobia of the citizens of a small town and a country fearful of immigrants of color and terrorism. I found this novel to be superficial and its characters to be quite trivial, especially in comparison to Tearne's superb previous novel <i>Brixton Beach</i>.
Review by DubaiReader
16/06/2015
Review for the Audible version.I have read two of Roma Tearne's previous novels so I was not expecting this to be a particularly joyful read. Never-the-less, the tragedy referred to in the book's blurb occurs so early on in the narrative that it left me reeling, wondering how it could redeem itself. I did manage a few tears of joy at the end but the majority of the book is truly sad. Having said that, I enjoyed it, but then I am a bit of a morbid reader.The main character is 43 year old Ria who is a bit of a loner following the loss of her much loved father while she was still young. She has inherited his cottage on the Fens of Norfolk, where she is living alone, working as a poet, when she starts to be aware of a presence around her house. She is understandably nervous, given the recent killing of animals and suspicion of illegal immigrants in her area.Ben is a young refugee from Sri Lanka, having escaped the purging of the Tamils by travelling in a lorry via Moscow. He is a qualified doctor in his home country but has had to work in Britain as a farm worker to survive.Ria and Ben form an unlikely alliance, given their different backgrounds and huge difference in age - then the tragedy strikes.There are a number of other vivid characters who are also introduced - Rias's bully of a brother and his family, Ben's mother, but most of all, Eric, an elderly farming man from the Fens who catches eels from the river at the end of Ria's garden and who has known her since she was a child. It is Eric who holds the whole story together, though at times he is a bit too good to be true.Tearne is an excellent author on the themes of expatriation and the struggles of the Tamils in Sri Lanka but there is so much tragedy and death in the story, both past and present, that you'd have to be in a strong frame of mind to read this. It is, however, slightly lifted by the vivid descriptions of the harsh Norfolk countryside.The audible version was well read by Patience Tomlinson. My only complaint would have been that she read the thoughts of Ben's Mother, Anula, with an English accent and then used a slight accent for her spoken word. I would have preferred all of this to have been accented, preferably by a native speaker.
Review by CarolineTrevor
16/06/2015
A young man's life ends abruptly and tragically and Roma Tearne explores the devastating impact that this has on the significant women in his life. This is a desperately sad book but the writing is so beautiful that it somehow softens the pain. Roma's insights are so deep and her exploration of immigration and loss are both thought provoking and insightful. I simply love her writing and this book is as wonderful as her others.
Review by SusieH5
27/08/2015
Ria, poet, is living in a Suffolk village, in the house left to her by her uncle. Her brother, Jack, political activist, wants her to sell the house and split the proceeds with him. Their sibling relationship has been deeply troubled since the death of their father.The normally peaceful village is aghast at the recent incidents of animals having their throats slit.One swelteringly hot summer's evening Ria sees a swimmer in her stretch of the river. The swimmer emerges from the river, dresses, and walks through her garden. Another day they meet, and a relationship develops, despite a large difference in their ages and cultural backgrounds. Ben is from Sri Lanka, a Tamil, and is seeking political asylum in Britain, away from the persecution of Tamils back home.There is an interesting interplay between the main characters and friends and villagers. When tragedy strikes it has long term repercussions for many.A great read!