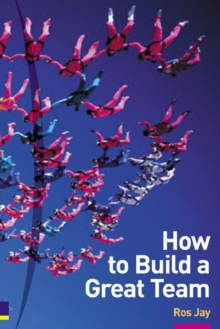 How to Build a Great Team 2/e
Paperback
Description
The first skill you'll need as a successful manager is to be able to select the best people to work with you.
Once you've done this then you need to turn them into a team.
However, the most important - and often elusive - skill is to create team spirit.
If you can create a team made up of people with a wide range of abilities, then there's no need for every single member to have every useful quality or skill.
It's far easier to overcome problems when everyone is working together using the sum of their individual abilities.By building a team with a great team spirit you will: improve morale and motivation, reduce staff turnover, increase productivity and provide job satisfaction to your team members.
Of course as part of the team you will benefit as a manager too.
A well functioning, productive and inspired team reflects well on you as a team leader.
How to Build a Great Team is the guide to honing your people skills to create and get the best from your team. And once you've picked the right group of people with the right combination of skills and personalities, it shows you how to maintain your team spirit and go on building as your team develops.
Free Home Delivery
on all orders
Pick up orders
from local bookshops