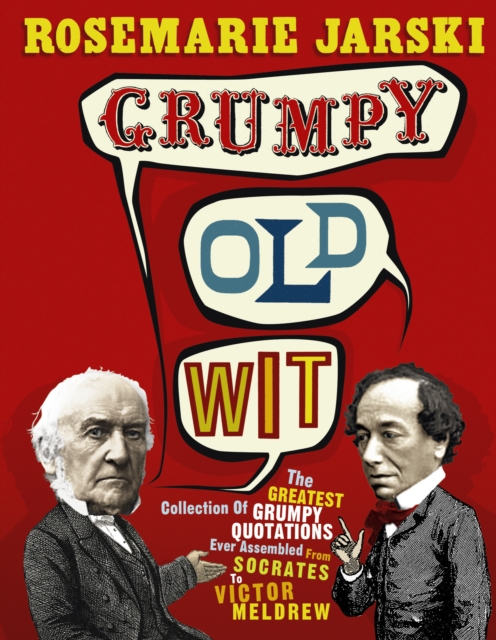 Grumpy Old Wit : The greatest collection of grumpy wit ever assembled from Socrates to Meldrew
Paperback / softback
Description
Do you think the world's going to hell in a handcart?
Do you reckon the light at the end of the tunnel is an oncoming train?If the answer is a heartfelt yes, you'll feel right at home amongst the malcontents and misanthropes here.
Woody Allen, W.C. Fields, Dorothy Parker, Joan Rivers, Jo Brand, Mark Lamarr and Victor Meldrew are just some of the world-class curmudgeons to sound-off hilariously about all the things that make you seethe: traffic wardens, cold callers, caravans, James Blunt, estate agents, other drivers, being put on hold, men in flip-flops and modern art.
With over 4,000 entries, this is the most comprehensive collection of grumpiness there has ever been.
As for you Pollyannas who persist in looking for silver linings despite dire weather warnings, isn't it about time you woke up and smelt the rancid coffee?
Cast off those rose-tinted spectacles, climb on board the handcart and fasten your seatbelts: it's going to be one hell of a grumpy ride.
Information
Format:Paperback / softback
Pages:464 pages
Publisher:Ebury Publishing
Publication Date:04/10/2007
Category:
ISBN:9780091917838
Information
Format:Paperback / softback
Pages:464 pages
Publisher:Ebury Publishing
Publication Date:04/10/2007
Category:
ISBN:9780091917838