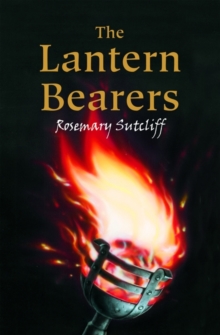 The Lantern Bearers
Paperback
Description
The last of the Roman army have set sail and left Britain for ever, abandoning it to civil war and the threat of a Saxon invasion. Aquila deserts his regiment to return to his family, but his home and all that he loves are destroyed. Years of hardship and fighting follow and in the end there is only one thing left in Aquila's life - his thirst for revenge ...Rosemary Sutcliff's books about Roman Britain have won much acclaim and the first in the trilogy, The Eagle of the Ninth, has now sold over a million copies worldwide. The author writes with such passion and with such attention to detail that the Roman age is instantly brought to life and stays with the reader long after the last page has been turned.
Information
Format: Paperback
Pages: 320 pages, in b/w
Publisher: Oxford University Press
Publication Date: 01/01/2007
Category: General
ISBN: 9780192755063
Other Formats
EPUB from £5.84
eAudiobook MP3 from £14.24
Free Home Delivery
on all orders
Pick up orders
from local bookshops
Reviews
Showing 1 - 2 of 2 reviews.
Review by maureene87
16/06/2015
This was the first book by Sutcliff I read. I'm so glad it was. If it had been Mark of the Horse Lord or Bonnie Dundee, I'm not sure I could have gone on. This is the story of Aquila, who deserts his legion as they leave Britain for the last time. It has a marvellous bittersweet quality to it, a sense of things ending and things beginning. As with so many of Sutcliff's stories, the main character loses the life he thought he (and they are almost always he) was going to have, but discovers another one. For Aquila, who had dreamed of military glory, the choice to stay behind seems to wreck that. In the end, though, he finds his place, fighting with another group of Romano-Britons against the Saxon invaders.<br/><br/>I haven't read it very recently, but I distinctly remember, as with so many of her books, the intensely wonderful description of place. Rutupiae, Snowdon–they are all vividly brought to life. Moreover, Sutcliff makes the time incredibly real. I don't know if any of it is very accurate historically, but if you want excellent historical fiction, written without any pretentiousness or attempts to make the language sound old-fashioned, Sutcliff is a great place to start.<br/><br/>This book is also part of a larger series, starting with The Eagle of the Ninth, The Silver Branch, The Lantern Bearers, Dawn Wind, and Frontier Wolf. It also connects with Sutcliff's Arthurian series, which I have not read.
Review by shanaqui
16/06/2015
I didn't like this when I was younger, and reading it now, I have no idea why. It's the usual fare for Rosemary Sutcliff: a well researched story set in post-Roman Britain, drawing on real sources -- Geoffrey of Monmouth's Historia, mostly, but perhaps also Wace and Layamon's Bruts. It concerns the parts pre-Arthur -- Hengist and Horsa, Vortigern and Ambrosius... It begins just as the Romans leave Britain for the last time, and covers a period of pushing back against the Saxons and their kind. The main character, Aquila, deserts from the Eagles to stay in Britain, only to be captured by the Jutes, to eventually make his way back to Britain...<br/><br/>There is a very mournful note in The Lantern Bearers. The feeling in The Silver Branch of being near the end of things is strong and central, here, and there are personal notes of melancholy, too: Aquila's inability to care for people after Flavia, his difficulties with his son, and the eventual strange meeting between himself and Flavia's son.<br/><br/>Perhaps, as a child, I just didn't like the thought of the twilight of the Roman world. I didn't like The Silver Branch as much then as I do now, either.