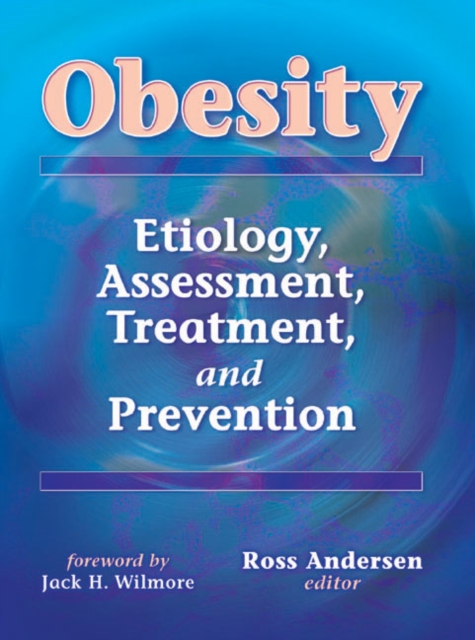 Obesity : Etiology, Assessment, Treatment, and Prevention
Hardback
Description
Obesity: Etiology, Assessment, Treatment, and Prevention is a comprehensive professional reference of weight management research and techniques.
Featuring chapters from some of the world's top specialists in the field of weight control, it provides the most current and accurate information available today for treating obesity. The textbook combines a literature review with practical applications, incorporating expert analysis and synthesis of obesity treatment and prevention.
The book is an important resource that will prepare health professionals and clinicians to help patients of all ages manage this complex and pervasive disease.
Obesity: Etiology, Assessment, Treatment, and Prevention devotes an entire chapter to treating and preventing obesity in children and discusses other relevant topics: - Nutrition therapy- Physical activity- Alternative therapies such as pharmacotherapy- Promising trends in obesity treatmentIn addition, graphs, tables, and chapter summaries make it easy for busy professionals to find and review key issues on the topic.
As obesity continues to increase at an alarming rate throughout the world, this reference provides practitioners with the latest insight into integrating physical activity, nutrition, psychology, and medicine to help obese patients manage their weight.
Information
Format:Hardback
Pages:312 pages, 8.5
Publisher:Human Kinetics Publishers
Publication Date:23/05/2003
Category:
ISBN:9780736003285
Information
Format:Hardback
Pages:312 pages, 8.5
Publisher:Human Kinetics Publishers
Publication Date:23/05/2003
Category:
ISBN:9780736003285