The King's Bastard
Paperback
Information
Format: Paperback
Pages: 448 pages
Publisher: Rebellion
Publication Date: 08/07/2010
Category: Fantasy
ISBN: 9781907519000
Free Home Delivery
on all orders
Pick up orders
from local bookshops
Reviews
Showing 1 - 2 of 2 reviews.
Review by KristiEnigl
16/06/2015
I am always searching for a new fantasy series, and I actually bought this at my local indie bookshop. As for the cover, well, that's why I picked it up!I love long, deep, novels with interesting magic, royalty, sabotage, sibling rivalry, long held secrets, and on these counts, Ms. Daniell's delivers. This story is sweeping, telling the tale of twin brothers, one "Kingsheir" and the other "Kingson" and their younger sister and brother, mother and of course, their father, the king. Life is peaceful and easy for these siblings, after their father, King Rolen, fought and conquered the neighbors and has ruled for 30 years. I think that this innocent, life is good in the Kingdom background, is what gives the sibling characters a perspective on life that doesn't include treachery, deception, and evil plots. And they are unprepared at every turn to match wits with the bad guys. Or even situations that get a little out of hand!The character development rings true then, as these four are thrown into a new world turned upside down on purpose with the arrival of a bastard's son, their cousin, Lord Cobalt. And by circumstances of youth and innocence - discovering that the Kingson's best friend is gay, and the Kingson is in love with the friend's sister, but never let on, and an entire set of events that unfold for all of the siblings, including a drama at the monastery for the youngest who has Affinity (magic of a sort) and later the sister discovers her own magic.It is against this backdrop that the central characters try to discern truth from lies, and figure a way to set things straight, before the kingdom is plunged into war. Well, they are so pure of mind and soul, they are not able to stop the evil forces that infiltrate and coerce the King.I want to see the the main character, Byren (Kingson), have a breakdown, or rage against the machine, or something, and I also want his relationship with his best friend, Orrie, to either deepen or be over and turn into something else. (So demanding, sorry). Maybe in book two or three, the characters will hopefully gain a back bone, and experience real growth. I will read the next two books, as I did enjoy the writing and storytelling. The book is 600+ pages, I wolfed it down in 2 days.
Review by Jarandel
16/06/2015
Probably won't be reading the sequel unless it falls into my hands somehow.Characters are too black and white overall, though the younger royal children and their mother are better and more fun than the antagonists and the main protagonist.The world is all-right. Not really outstanding but there's some interest to the treatment of magic & those monastic orders.The plot is... meh... pretty basic and at times hugely contrived, the book ending on a character having a massive change of heart totally out of the blue (and a cliff-hanger, but with most current fantasy series that wasn't too much of a surprise).
Also by Rowena Corey Daniells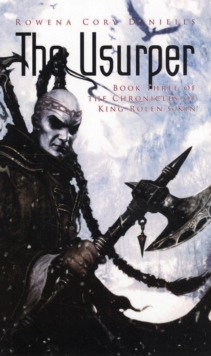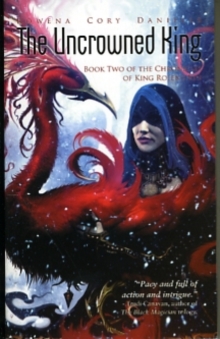 Also in the King Rolen's Kin series | View all