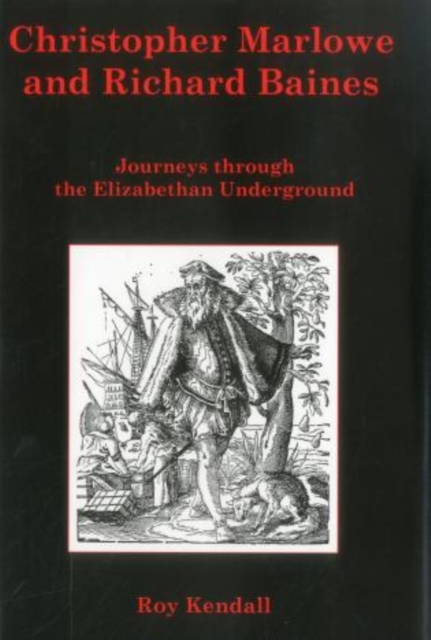 Christopher Marlowe And Richard Bai : Journeys Through the Elizabethan Underground
Description
This book contains a thorough re-evaluation of the problems surrounding the activities, dramatic, literary, and otherwise, of Christopher Marlowe, particularly in his relations with his associate Richard Baines, in the latter part of Marlowe's life.
It is the first full-length biography of Richard Baines, the object of which is to act as a lens through which to view standard Marlovian biography from a new angle and with a fresh eye.
This new book thus comprises two interlinking biographical studies which inform both literary criticism and early modern history, puts the Baines/Marlowe relationship into a new perspective, and demonstrates the symbiotic relationship that existed in actuality between the two men in their lifetimes and which, of its nature, sets up a literary, historiographical, cultural, and scholastic virtual relationship on the web of history. Kendall's method is not to give full-scale interpretations of individual plays and poems or to attempt a conventional Canterbury/Cambridge/London appraisal of Marlowe's life, but rather to take the reader along a rough chronological path that traces the life of Richard Baines, picking suitable spots to break off the narrative and analyze Marlowe's writings and actions and reinterpret known events connected with his life and with Baines's (especially where they overlap).
By offering fresh primary evidence, Kendall is able to suggest new ways in which each influenced the life of the other - especially how Baines influenced and affected Marlowe.
Information
Format:
Pages:453 pages
Publisher:Associated University Presses
Publication Date:01/01/2004
Category:
ISBN:9780838639740
Information
Format:
Pages:453 pages
Publisher:Associated University Presses
Publication Date:01/01/2004
Category:
ISBN:9780838639740