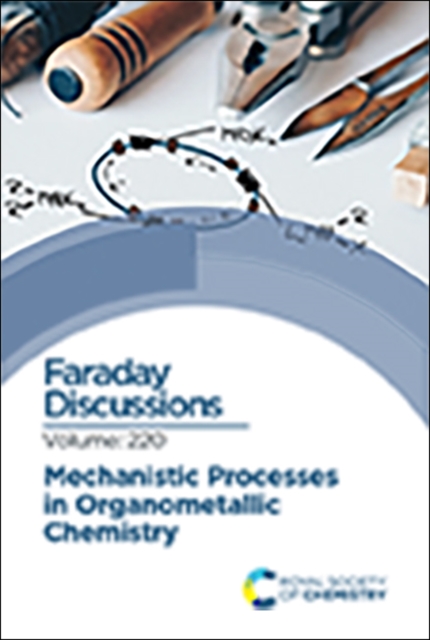 Mechanistic Processes in Organometallic Chemistry : Faraday Discussion 220
Hardback
Description
Organometallic chemistry underpins the majority of homogeneous catalysis, which is used in a range of areas from the multi-tonne-scale synthesis of polymers to the discovery and preparation of high-value molecules, such as pharmaceuticals and agrochemicals.
The development and/or optimisation of many of these catalytic applications crucially depends on the discovery and understanding of mechanistic processes in organometallic chemistry.
As such, mechanistic investigations have played a key role in the field of organometallic chemistry since its early days, but the recent and rapid growth in transition-metal catalysed organic reactions, where fundamental mechanistic insight is frequently lagging behind synthetic developments, emphasises their contemporary importance.
In addition, there have been many significant developments recently in the physical methods that can be used to gain mechanistic understanding in organometallic chemistry (e.g.
NMR spectroscopic developments, such as new hyperpolarisation techniques, in-situ IR for reaction monitoring, novel methodologies for kinetic analysis, and novel computational approaches). This volume focusses on mechanistic studies coupled with novel experimental and computational methods and brings together experts with a wide range of interests and backgrounds, including those developing new physical methods for mechanistic investigations and the potential end users of these methods. In this volume, the topics covered include:Physical methods for mechanistic understandingUnderstanding unusual element-element bond formation and activationComputational and theoretical approaches for mechanistic understandingMechanistic insight into organic and industrial transformations
Information
Format:Hardback
Pages:502 pages, No
Publisher:Royal Society of Chemistry
Publication Date:02/01/2020
Category:
ISBN:9781788016773
Information
Format:Hardback
Pages:502 pages, No
Publisher:Royal Society of Chemistry
Publication Date:02/01/2020
Category:
ISBN:9781788016773
Also in the Faraday Discussions series | View all