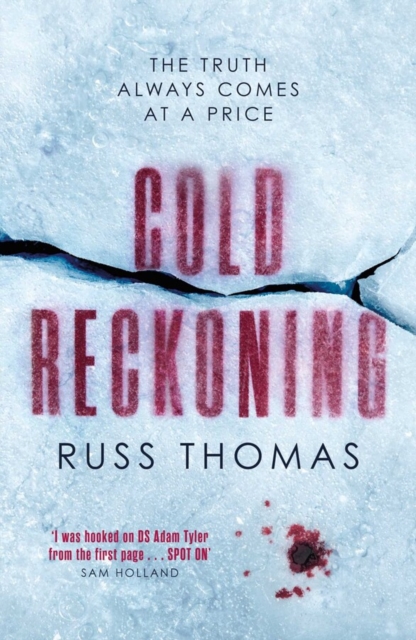 Description
*** PRE-ORDER THE NEW DS ADAM TYLER NOVEL, SLEEPING DOGS - COMING IN SPRING 2024 ***FROM THE BESTSELLING AUTHOR OF FIREWATCHING AND NIGHTHAWKING 'A rollercoaster ride of a thriller . . . will keep you hanging on by your fingertips until the tense final moments' PETER ROBINSON _____________________________ THE DARKNESS FROM HIS PAST WILL FINALLY COME TO LIGHT The death of DS Tyler's father irrevocably changed his life.
As a child, he believed Richard had killed himself but, as the years have passed, Tyler has grown convinced he was murdered. When a cold case lands on Tyler's desk, there's nothing immediately notable about it, apart from the link it has to his father.
Richard was investigating the same case shortly before he died. Finally, Tyler has a tangible link to the past, one that could give him the answers he has been looking for. And while there are dangerous people who will do anything to keep him quiet, he knows he has to keep digging. Because you'd risk anything for your family - even your life. PRAISE FOR COLD RECKONING 'Compelling and totally immersive.
It's a brilliant read for anyone with a love of tense intelligent thrillers, with pitch-perfect dialogue' KATE RHODES, author of DEVIL'S TABLE 'I was hooked on DS Adam Tyler from the first page . . . Spot on' SAM HOLLAND, author of THE ECHO MANPRAISE FOR THE DS ADAM TYLER SERIES 'Hard-hitting' SUNDAY TIMES, CRIME BOOK OF THE MONTH 'Riveting' HEAT 'Exceptional' AJ FINN 'Clever and compulsive' LOUISE CANDLISH 'I loved it' LEE CHILD 'Fresh and original' KATE RHODES 'Superb' JAMES DELARGY 'A cracking read with a terrific new detective lead' SARAH HILARY 'Totally absorbed me' CASS GREEN 'Intelligent, pacy and compelling, it's everything you could want from a crime novel' SARAH WARD
Information
Format:Hardback
Pages:464 pages
Publisher:Simon & Schuster Ltd
Publication Date:12/05/2022
Category:
ISBN:9781398507500
Other Formats
Paperback / softback from £8.69
EPUB from £4.99
Information
Format:Hardback
Pages:464 pages
Publisher:Simon & Schuster Ltd
Publication Date:12/05/2022
Category:
ISBN:9781398507500