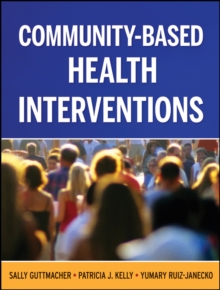 Community-Based Health Interventions
Paperback / softback
Description
Community-Based Health Interventions covers the skills necessary to change health in a community setting through the reduction of disease, disease conditions, and risks to health, as well as create a supportive environment for the maintenance of the behavior changes.
The first section provides background information about why interventions in communities are important, the history of several major community interventions, ethical issues in the design and implementation of interventions and the different types of interventions.
The second section covers planning and activities needed to complete an intervention, along with the theoretical basis of interventions.
The third section shows how to assess the needs and strengths of a particular community, gain community support, define the goals of an intervention and get started.
This section also contains information on obtaining material and financial support and on strategies for continuing the intervention beyond its initial phase.
The final section examines current work and problems encountered as well as projecting future trends. Each chapter includes practice exercises or activities useful to students learning to develop interventions at the population or community level, such as public health, social work and nursing.