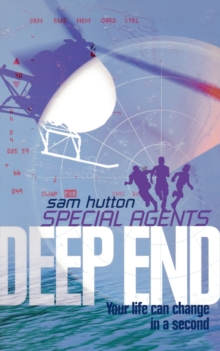 Description
New cutting-edge, fast-paced crime series that puts young people at the heart of the action.
Strong characters, believable dialogue, authentic locations and compelling plots delivering maximum excitement for the young adult market.SPECIAL AGENTS is a thrilling new crime series that is contemporary, exciting and really delivers.
Featuring three teenage whizz-kids working for the notorious flying squad: Police Investigation Command.
Deep End is the first in the series.1. DEEP ENDYour life can change in a second. Maddie Cooper's did. She and her parents were gunned down in the street by an unknown assailant.
Maddie's mother was killed and her Scotland Yard Inspector father was left in a wheelchair.
Maddie was injured in the fall, her career as a dancer finished almost before it had begun.
Searching for a new role in life, Maddie signs up as a trainee in her father's notorious flying squad: Police Investigation Command.
PIC has a roving brief to combat crime in London and Maddie, quick-witted, intelligent and intuitive, is well-equipped to cope with the demands of her new job.
She teams up with Alex Cox, an ace undercover man who can slip in and out of accents as easily as he does disguises, and Danny Bell, an electronics whizzkid with a razor-sharp mind.
These three talented teenagers have the ability, courage and technical know-how to fight crime, wherever it rears its ugly head on the streets of London.
Their first assignment together sees the three solving a diamond heist and putting the gun-man who murdered Maddie's mother behind bars for the rest of his life.
Free Home Delivery
on all orders
Pick up orders
from local bookshops
Also in the Special Agents series