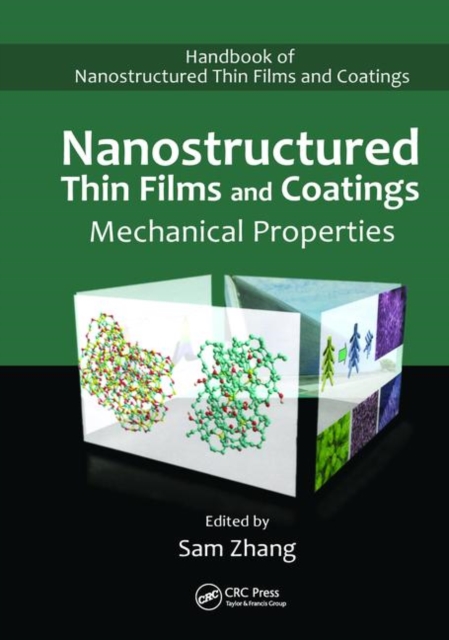 Nanostructured Thin Films and Coatings : Mechanical Properties
Hardback
Description
Authored by leading experts from around the world, the three-volume Handbook of Nanostructured Thin Films and Coatings gives scientific researchers and product engineers a resource as dynamic and flexible as the field itself.
The first two volumes cover the latest research and application of the mechanical and functional properties of thin films and coatings, while the third volume explores the cutting-edge organic nanostructured devices used to produce clean energy.
This first volume, Nanostructured Thin Films and Coatings: Mechanical Properties, concentrates on essential properties such as hardness, toughness, and adhesion.
It looks at process and performance and offers a detailed analysis of theories and size effect.
It also covers: Fundamentals of hard and superhard nanocomposites and heterostructures Determination of hardness and modulus of thin films Fracture toughness and interfacial adhesion strength of thin films: Indentation and scratch experiments and analysis Toughness and toughening of hard nanocomposite coatings Processing and mechanical properties of hybrid sol-gel-derived nanocomposite coatings Use of nanomechanics to optimize coatings for cutting tools Electrolytic deposition of nanocomposite coatings: Processing, properties, and applications This book presents an industrial perspective on diamond and metal-containing amorphous carbon nanostructured coatings and transition metal nitride-based nanolayered and nanocomposite coatings.
It also covers polymer films, from nanoscale synthesis to macroscale functionality.
A complete resource, this handbook provides the detailed explanations that newcomers need, as well as the latest cutting-edge research and data for experts.
Covering a wide
Information
Format:Hardback
Pages:550 pages
Publisher:Taylor & Francis Inc
Publication Date:18/06/2010
Category:
ISBN:9781420094022
Information
Format:Hardback
Pages:550 pages
Publisher:Taylor & Francis Inc
Publication Date:18/06/2010
Category:
ISBN:9781420094022