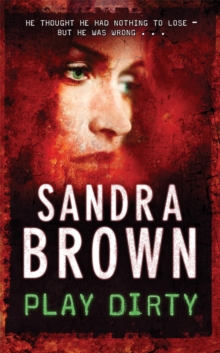 Play Dirty
Paperback / softback
Description
Number One New York Times bestselling author Sandra Brown returns with another suspenseful thrillerHis release from prison should have been the end of Griff Burkett's troubles . . . but it wasn't. Once an American football star, Griff is now reviled by fans for throwing a championship game.
His fortune lost, he remains under the dark shadow of suspicion for an unsolved murder.
Moreover, his worst enemy, the man who has pledged to destroy him, is tracking his every move.
So when eccentric millionaire Foster Speakman offers Griff a vast amount of money in exchange for impregnating his wife Laura, Griff readily agrees.
What could be easier? Little does he know that this bizarre contract will trap him in a web of betrayal, with deadly consequences . . . Praise for Sandra Brown 'Suspense that has teeth' Stephen King 'Lust, jealousy, and murder suffuse Brown's crisp thriller' Publishers Weekly 'An edge-of-the-seat thriller that's full of twists . . . Top stuff!' Star
Information
Format: Paperback / softback
Pages: 576 pages
Publisher: Hodder & Stoughton
Publication Date: 01/01/2007
Category: Thriller / suspense
ISBN: 9780340923627