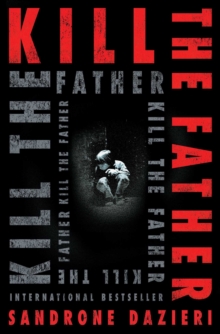 Description
'The rock cast a sharp, dark shadow over a shape huddled on the ground.
Please don't let it be the boy, Colomba thought. Her silent prayer didn't go unanswered. The corpse belonged to the mother.' When a woman is beheaded in a park outside Rome and her six-year-old son goes missing, the police unit assigned to the case sees an easy solution: they arrest the woman's husband and await his confession.
But the Chief of Rome's Major Crimes unit doubts things are so simple.
Secretly, he lures to the case two of Italy's top analytical minds: Deputy Captain Colomba Caselli, a fierce, warrior-like detective still reeling from having survived a bloody catastrophe, and Dante Torre, a man who spent his childhood trapped inside a concrete silo.
Fed through the gloved hand of a masked kidnapper who called himself 'The Father', Dante emerged from his ordeal with crippling claustrophobia but, also, with an unquenchable thirst for knowledge and hyper-observant capacities. All evidence suggests that 'The Father' is back and active after being dormant for decades.
But when Colomba and Dante begin following the ever-more-bizarre trail of clues, they grasp that what's really going on is darker than they ever imagined. What readers are saying about Kill the Father: 'Kill The Father is absorbing, disturbing, clever, bizarre, original and brutal.
The outline of the plot is simple, its execution thrilling' The Times "This [debut] introduces us to two of the most intriguing detectives to have emerged in recent years...
Brutal and frighteningly realistic, it never loses its grip' Daily Mail '[a] fascinatingly complex thriller' i newspaper 'An intelligent thriller... very entertaining' Jake Kerridge, Sunday Express 'Sandrone Dazieri's intricate character-based thriller is undoubtedly a gripping read...a deliciously dark journey which provides a genuinely satisfying conclusion' Crime Scene 'Absolutely electrifying.
Kill the Father is one of those rare treasures: a page-turning thriller--in every sense of the phrase--that is also brilliantly nuanced and rich with insight into the complex and compelling minds of those, good and bad, who inhabit its pages.
This novel is the new definition of a one-sitting read' Jeffery Deaver 'Police politics and military operations add to the complexity and interest of this unrelenting, adrenaline-fueled novel, with a final twist serving as a setup for a sequel.
Don't be surprised if Kill the Father becomes the next Big Thing in international crime fiction' Booklist 'If you want to study how a novel is written, look no further than Italian newcomer Sandrone Dazieri ...
Kill the Father is impeccable, from the build up of characters and place to the crisp narrative...Do not pass this one up; it's a terrific crime drama' Durango Telegraph 'Ingenious...features a pair of protagonists with personal demons as unnerving as the vicious monster they're pursuing' John Verdon 'Simply a masterpiece: for the poignancy of the story, the creation of characters you can never forget, and the way the author grabs the reader by the throat and doesn't let go' La Lettura/Corriere della Sera 'A mind-bending, stunningly original page-turner ...
In Dante and Colomba, Sandrone Dazieri has created two of the most memorable characters in modern crime fiction' Jonathan Kellerman 'An intense, gripping, and entirely unforgettable story - part psychological puzzle, part police procedural, and part conspiracy theory. Mr. Dazieri has written a thriller of the highest order.
Highly recommended' Christopher Reich
Information
Format:Hardback
Pages:512 pages
Publisher:Simon & Schuster Ltd
Publication Date:09/02/2017
Category:
ISBN:9781471154102
Other Formats
Paperback / softback from £7.19
EPUB from £0.99