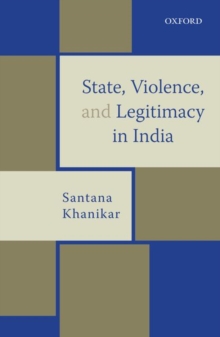 State, Violence, and Legitimacy in India
Hardback
Description
If the state in a democracy like India engages in violence towards its own citizens, then is this state still acceptable to the people?
This work studies how the wielding and exercise of violence by a power shapes peoples' notions of belongingness, security, and freedom, and how these processes construct or affect the legitimacy of a given power.
These questions are answered in this work through insights offered by ethnographic explorations of police violence inDelhi, and the anti-insurgency violence of Indian army in Lakhipathar, Assam.
It is a study of the margins of the state - both territorial and conceptual.
The sites of study are what are seen as spaces of disorder, of danger, to both the national-body and the citizen-self.
The specific vision of thenation-state as marked by fixed geographical boundaries and supremacy over the territories defined by such boundaries, often makes the use of violence imperative, especially at the margins.
This violence, however, does not appear to be leading to a disillusionment with the form or the institutions of the state.
Free Home Delivery
on all orders
Pick up orders
from local bookshops