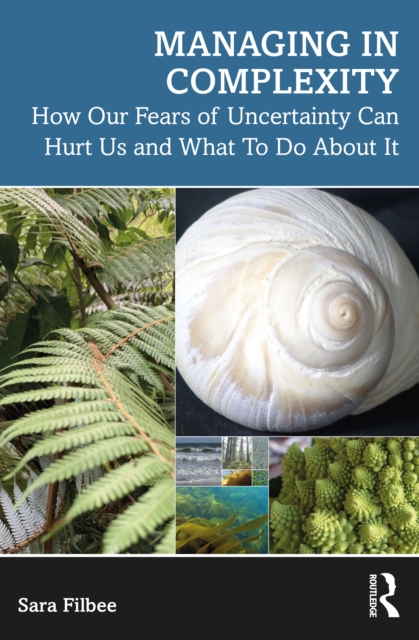 Managing in Complexity : How Our Fears of Uncertainty Can Hurt Us and What To Do About It
Paperback / softback
Description
Challenging traditional ways of thinking, leading, and managing based on cutting-edge research and real-world examples, this book provides an insightful and accessible perspective for leaders and managers in the 21st century who seek to become more effective in an increasingly uncertain and complex world which limits their ability to get results. Just how significant this is has become all too evident in the Covid-19 pandemic.
Many books have been written to address these leadership and management challenges, but they are based on the premise that there are ways to simplify, organise, and control what is going on in the workplace.
In our complex world this is not possible, and there are no magic tools and techniques that will ensure success.
This book explains why and offers an alternative approach, incorporating social theory and the sciences of uncertainty, written in plain English by a leader with over 40 years of experience in the private, not-for-profit, and federal government sectors.
Each chapter focuses on a single key concept and is introduced by a story illustrating how these key ideas can be applied in the workplace and includes practical suggestions for leaders and managers at all levels and across sectors to incorporate these perspectives into their day-to-day work practice, making it easy for readers to use the book as a reference guide. All who manage in complex times and uncertain environments will appreciate this accessible and actionable book that will inspire a radical rethink of current management orthodoxy and help them to become more effective.
Information
Format:Paperback / softback
Pages:204 pages
Publisher:Taylor & Francis Ltd
Publication Date:22/12/2023
Category:
ISBN:9781032334011
Information
Format:Paperback / softback
Pages:204 pages
Publisher:Taylor & Francis Ltd
Publication Date:22/12/2023
Category:
ISBN:9781032334011