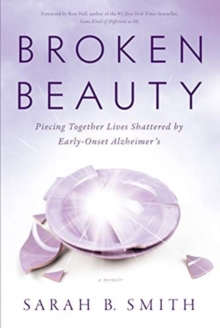 Broken Beauty : Piecing Together Lives Shattered by Early Onset Alzheimer's
Hardback
Description
Life, not death, in the world of Alzheimer'sBroken Beauty is a journey of the author's mother, called Beauty, and her journey through the world of Alzheimer's.
But the book's sole focus isn't on death, loss, or devastation.
While these components play a part, this is overall, the story of a family who has grasped on to life, not death, and who celebrates victory over tragedy.
Sarah Smith tells a story about the caregivers, the facility, the friends, the family, the events, the struggles, the suffering, the pain, the hope--and more than anything else--the abundant love all around us.
Smith makes us witnesses to a unique kind of love that cannot be proven by scientists.
God's love resides everywhere you look within these pages and within the walls where Beauty resides.
Information
Format: Hardback
Pages: 336 pages
Publisher: Greenleaf Book Group LLC
Publication Date: 15/01/2019
Category: Memoirs
ISBN: 9781626345973