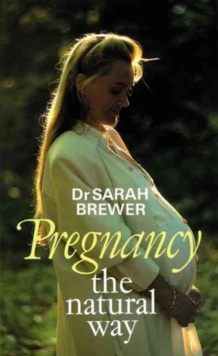 Pregnancy the Natural Way
Paperback / softback
Description
At a time when women are increasingly anxious about harming their unborn children with medication, food additives, and pollutants, this book calms expectant mothers with advice on natural health and well-being.
Here is guidance on how natural therapies, healthy eating, and exercise can help pregnant women feel well and relaxed through the months of waiting, ease the pain of childbirth, and give babies a good start.
It includes advice on diet, supplements, and exercise; techniques for relaxation, breathing, and meditation; an A-to-Z of natural therapies, with sensible advice and cautions; ways to cope with everything from morning sickness to stretch marks; and how to get back to normal after the birth, with tips on breastfeeding and coping with baby blues.
Information
Format: Paperback / softback
Pages: 256 pages
Publisher: Profile Books Ltd
Publication Date: 23/09/1999
Category: Pregnancy, birth & baby care
ISBN: 9780285635111