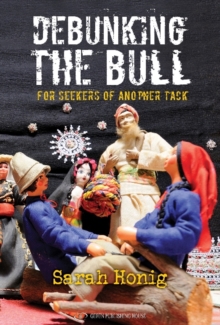 Debunking the Bull : For Seekers of Another Tack
Paperback / softback
Description
This is an anthology of Another Tack columns which originally saw light in recent years on the weekend pages of the Jerusalem Post, where they have been a regular weekly feature since 1999.
These columns have gained an extraordinarily popular following, with many readers turning to Another Tack before perusing the rest of the paper.
Their basic concept is to truly follow another tack and approach current events from novel directions and uncommon points of view.
Thereby Another Tack often flies hard in the face of the prevailing bon ton and debunks conventional wisdom, the diktats of opinion-moulders and trendy group think.
This is primarily achieved by contextualisation, by placing controversies and issues in their historical contexts and refreshing the readers memories, encouraging them to consider what the tendentious media often prefers they sideline or forget outright.
Another Tack is readers are never spoon fed; they are challenged.
The contextual backdrop may include historical references, cultural, political, and even meanderings into the realms of the arts, folklore, religion, show-biz, humour, philosophy, psychology and much more. All sorts of unexpected allusions and anecdotes may crop up in Another Tack.
The final product is laced with wit and irony, kow-towing to no one but invariably expressing deep love for the Jewish people.
Information
Format: Paperback / softback
Pages: 240 pages
Publisher: Gefen Publishing House
Publication Date: 17/04/2013
Category: Middle Eastern history
ISBN: 9789652296078
Free Home Delivery
on all orders
Pick up orders
from local bookshops