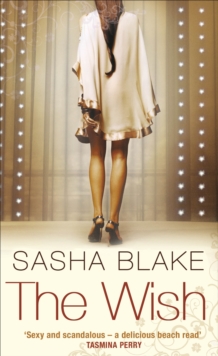 Description
We all have our dreams. But how far would we go to protect them?Lulu longs for a loving man and father figure for her young son.
In a perfect world, this would be her gorgeous boss, Ben Arlington.
He is her dream man, and likely to remain so - as he's also a highly sought after gaming industry millionaire, and engaged to another woman. But not for much longer if Ben's cold-hearted mother has anything to do with it.
Sofia Arlington has a secret to protect, a secret so potentially damaging she'll do anything to keep it hidden. And now a figure from Sofia's dark past has been silent for too long.
Bessie Edwards is determined to get back what's rightfully hers.
What she's about to reveal will turn all their glittering lives upside down...
Information
Format: Paperback
Pages: 448 pages
Publisher: Transworld Publishers Ltd
Publication Date: 29/05/2010
ISBN: 9780553819168
Free Home Delivery
on all orders
Pick up orders
from local bookshops
Reviews
Showing 1 - 2 of 2 reviews.
Review by funkyfairy22
16/06/2015
This is a great book, I really enjoyed reading it. On the back there's a quote from Heat describing it as a "summer bonkbuster". That's not to say it's full of sex sex and more sex, it's got a few racy bits but it's also got a plot. But it is very Jackie Collins. And I do like me a Jackie Collins style book so I found it to be an easy, fun read. I don't mean in a "Jackie Collins has been there and done that with this sort of plot" way just that it's the style of book she's written and that thousands of people enjoy reading. Hot romance, gambling, high powered families and crimes. And at least one total bitch of a character.There was one downside to this book: an R word. Unnecessary and it did annoy me but whilst I would prefer none, at least it was only one and so it didn't colour my enjoyment of the book too much.I did guess one of the main twists fairly early on but I hadn't expected it to be done the way it was when all was revealed! And there were several other key parts of the plot and especially the conclusion that I hadn't anticipated. The way it goes back and shows the history of one of the characters part way through the book was at first a little surprising as I didn't expect the sudden switch but then it really helped to see why she was how she was and made her a much better character. Well, I say much better but actually I hated her!! Perhaps I should say it made me hate her more, which I suspect was what the author was aiming for.
Review by juniperjungle
16/06/2015
This is the third book that I have read for Transworld's Summer Reading Challenge. Whilst I have enjoyed my previous two books this one sadly fell a bit short for me.<br/><br/>I had some problems with the structure of the novel. It is divided into 4 books, and then these are divided into small sections of between a few paragraphs and a few pages. Each little section is labelled with where the action is taking place and vitally when. This is not a book written in a linear fashion, the first book in particular jumps forward and backwards. Unfortunately I found this off-putting and had to flick back a number of times to work out what was going on. <br/><br/>The plot is Las Vegas centric, complete with scandal, warring families and secrets threatening to bubble over. To begin with I enjoyed the plot but as the book progressed I found myself sighing as it got more outlandish. <br/><br/>"The Wish" is not a book that I would normally have picked to read, and that is the beauty of this Reading Challenge. I'm glad to have given it a try but it isn't one for me.