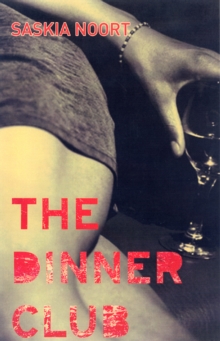 The Dinner Club
Paperback
Description
On a cold winter's night, an elegant villa goes up in flames.
Evert Struyck, happily married, father of two and successful business man, dies in the fire.
His wife, Babette and the children manage to escape.
Babette is part of a group of five women, known as "the dinner club", who meet regularly and whose husbands do business together.
Karen, a dinner club member, takes Babette into her house after the fire, but soon discovers that the friendships in the dinner club are not as unconditional as they seem.
It becomes clear that some people have benefited from Evert's death.
Within weeks another member of the club falls from the balcony of a hotel and dies.
Karen starts to put the pieces together. White-collar crime, fraud and adultery are the putrefying glue that has kept the dinner club together.
Not for much longer. Set in a world of affluent suburbs, flashy 4x4's and country clubs, familiar to readers in the UK and the US, "The Dinner Club" is a psychological thriller about a group of people desperately hanging on to the outer varnish of their lives.
Some of them will defend their material success at any price.
Imagine "Desperate Housewives" scripted by Patricia Highsmith. That's "The Dinner Club".
Information
Format: Paperback
Pages: 278 pages
Publisher: Bitter Lemon Press
Publication Date: 02/01/2007
Category: Crime & mystery
ISBN: 9781904738206
Free Home Delivery
on all orders
Pick up orders
from local bookshops
Reviews
Showing 1 - 3 of 3 reviews.
Review by jmyers24
16/06/2015
Saskia Noort's <U>The Dinner Club</U> is a blend of mystery and social commentary with a good dash of hard-core romance thrown in. The story begins with an unknown male decrying, with heavy overtones of suicide, his failed marriage and the imminent breakup of his home. The saga then swiftly shifts to the close-knit group of friends known as "The Dinner Club" as they gather outside the burning home of Evert and Babbette and their 2 sons. Evert dies in the fire and, as the remaining friends rally to offer aid and comfort to the family survivors, they immediately accept Babbette's explanation that the psychologically unstable Evert tried to kill them all. Karen and her husband Michel agree to temporarily house Babbette and children after another couple abruptly reneges on their previous offer to do so. Two weeks later Hanneke, Karen's best friend among the group members, dies in a fall from a hotel balcony. While the police raise the possibility of suicide, Karen is convinced Hanneke would never have killed herself and begins questioning other members of their social circle.As Karen investigates Hanneke's death, she reveals a self-absorbed collection of "beautiful people" whose shared loneliness and isolation in the ex-urbs of Amsterdam has drawn them together. At first, just the wives socialize, but eventually their husbands also become part of the pack. In addition to dinner parties, tennis, European vacations, and elaborate parties to celebrate almost any occasion, the men begin creating business deals with Simon, the handsome alpha-dog financier whom Karen finds irresistibly attractive. As she investigates her friends' deaths, she is shocked by revelations of several affairs among group members and lots of other secrets that make it impossible to know who is telling the truth. Where has the quest for money, power, and social status led these couples? Is one among them a very clever killer?Noort's first-person narrative, as told by Karen, renders a believably caustic portrayal of female relationships that form in the pressure cooker of suburban elitism. They all strive to project and maintain a facade of perfection: the perfect marriage, the perfect family, the perfect home. Add some steamy sexual encounters and you have a tasty meal if not a gourmet dinner.<U>The Dinner Club</U> is an appealing mystery whose setting adds a distinctive flavor to the plot but the book should also appeal to non-traditional romance readers. However, devotees of the cozy mystery might want to skip the steamy appetizers and just devour the main course.
Review by jayne_charles
16/06/2015
I liked this. A bunch of Dutch 'Ladies Who Lunch' get together regularly to consume vast quantities of alcohol. They bitch about eachother and bed eachother's husbands on the quiet. It could have been trashy, but I think what helped the book was that the narrator, Karen, is quite nice, normal and likeable. The shifting relationships between the women, based on who is having an affair with who at any given time, are quite complex, and I came near to losing track of them at times. Perhaps a diagram would have helped. One thing that did impress me about the Dutch side of it was the way multi-millionaires routinely arrive at eachother's houses on bicycles, and cycle home again to avoid drunk-driving. We could all learn a lesson from that methinks.
Review by nicky_too
16/06/2015
I think this is supposed to be a thriller, but it doesn't read like one. The women are annoying and sooooo sad.They have to be friends, otherwise they are so lonely. (nag)They don't really like each other, but hey, what can you do? (more nag) They don't do anything but drink and complain. Typical Dutch nagging housewives. I've finished the book (I've read worse), but I did not enjoy it. There is no way to connect to these 'characters' and most of all, I could not find any sympathy for any of them.