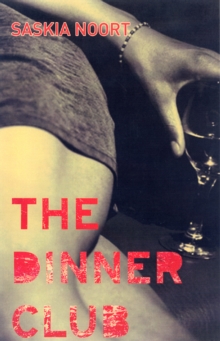 The Dinner Club
Paperback
Description
On a cold winter's night, an elegant villa goes up in flames.
Evert Struyck, happily married, father of two and successful business man, dies in the fire.
His wife, Babette and the children manage to escape.
Babette is part of a group of five women, known as "the dinner club", who meet regularly and whose husbands do business together.
Karen, a dinner club member, takes Babette into her house after the fire, but soon discovers that the friendships in the dinner club are not as unconditional as they seem.
It becomes clear that some people have benefited from Evert's death.
Within weeks another member of the club falls from the balcony of a hotel and dies.
Karen starts to put the pieces together. White-collar crime, fraud and adultery are the putrefying glue that has kept the dinner club together.
Not for much longer. Set in a world of affluent suburbs, flashy 4x4's and country clubs, familiar to readers in the UK and the US, "The Dinner Club" is a psychological thriller about a group of people desperately hanging on to the outer varnish of their lives.
Some of them will defend their material success at any price.
Imagine "Desperate Housewives" scripted by Patricia Highsmith. That's "The Dinner Club".
Information
Format: Paperback
Pages: 278 pages
Publisher: Bitter Lemon Press
Publication Date: 02/01/2007
Category: Crime & mystery
ISBN: 9781904738206
Free Home Delivery
on all orders
Pick up orders
from local bookshops