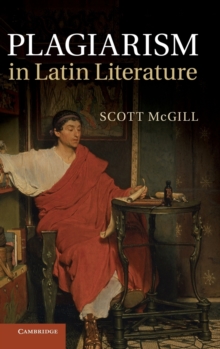 Plagiarism in Latin Literature
Hardback
Description
In response to critics who charged him with plagiarism, Virgil is said to have responded that it was easier to steal Hercules' club than a line from Homer.
This was to deny the allegations by implying that Virgil was no plagiarist at all, but an author who had done the hard work of making Homer's material his own.
Several other texts and passages in Latin literature provide further evidence for accusations and denials of plagiarism.
Plagiarism in Latin Literature explores important questions such as, how do Roman writers and speakers define the practice? And how do the accusations and denials function? Scott McGill moves between varied sources, including Terence, Martial, Seneca the Elder and Macrobius' Virgil criticism to explore these questions.
In the process, he offers new insights into the history of plagiarism and related issues, including Roman notions of literary property, authorship and textual reuse.
Information
Format: Hardback
Pages: 256 pages
Publisher: Cambridge University Press
Publication Date: 05/07/2012
ISBN: 9781107019379