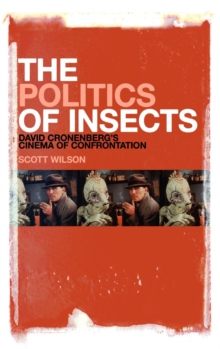 The Politics of Insects : David Cronenberg's Cinema of Confrontation
Hardback
Description
Canadian film director David Cronenberg has long been a figure of artistic acclaim and public controversy.
Bursting into view with a trio of shocking horror films in the 1970s, Cronenbergs work has become increasingly complex in its sensibilities and inward-looking in its concerns and themes.
This trajectory culminates in the multiplex successes of his most recent films, which appear to conclude a straightforward evolutionary arc that begins in the cold outside of shock-horror and arrives in the warm embrace of commercial and critical success.Scott Wilsonargues persuasivelythat Cronenbergs career can be divided into broad thematic stages and instead offers a complex examination of the relationship between three inter-related terms: the director as auteur; the industry that support or denies commercial opportunity; and the audience who receive, interpret and support (or decry) the vision represented on screen.
The Politics of Insects provides an opportunity to explore Cronenbergs films in relation to each other in terms of their thematic continuity, and in terms of their relationship to industrial concerns and audience responses.
Information
Format:Hardback
Pages:254 pages, 1, black & white illustrations
Publisher:Continuum Publishing Corporation
Publication Date:06/10/2011
Category:
ISBN:9781441191557