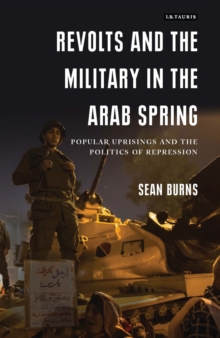 Revolts and the Military in the Arab Spring : Popular Uprisings and the Politics of Repressions
Hardback
Description
Through detailed exploration of events in Tunisia, Egypt, Bahrain, Libya, Syria and Yemen, Sean Burns here breaks down the concept of professionalism within the armed forces into its component parts and demonstrates how variation in military structures determines their behaviour.
In so doing, and by emphasising historical context and drawing on a wide range of political science theory, Burns sheds fresh light onto the ways in which military structure affects the potential for democratic transition or the course of civil war.
With this book he presented a wide-ranging study of the Middle East which provides key tools to understanding the opportunities for democratisation, both during the Arab Spring and beyond, and which is therefore essential reading for anyone working on the Middle East, popular uprisings and the politics of repression.
Other Formats
Paperback / softback from £28.99
Also by Sean Burns