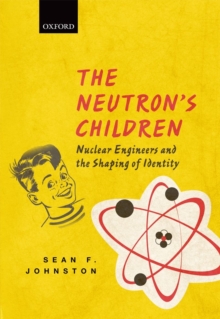 The Neutron's Children : Nuclear Engineers and the Shaping of Identity
Hardback
Description
The first nuclear engineers emerged from the Manhattan Project in the USA, UK and Canada, but remained hidden behind security for a further decade.
Cosseted and cloistered by their governments, they worked to explore applications of atomic energy at a handful of national labs.
This unique bottom-up history traces how the identities of these unusually voiceless experts - forming a uniquely state-managed discipline - were shaped in the context of pre-war nuclearphysics, wartime industrial management, post-war politics and utopian energy programmes.
Even after their eventual emergence at universities and companies, nuclear workers carried the enduring legacy of their origins.
Their shared experiences shaped not only their identities, but our collective memories ofthe late twentieth century. And as illustrated by the Fukushima accident seven decades after the Manhattan project began, this book explains why they are still seen conflictingly as selfless heroes or as mistrusted guardians of a malevolent genie.
Information
Format: Hardback
Pages: 326 pages, 7 b&w line drawings, 20 b&w halftones
Publisher: Oxford University Press
Publication Date: 26/04/2012
ISBN: 9780199692118
Free Home Delivery
on all orders
Pick up orders
from local bookshops