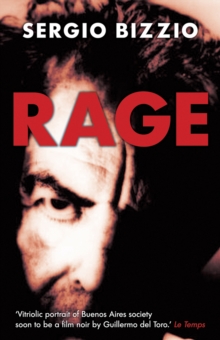 Description
Jose Maria, a construction worker, is in love with Rosa, a maid in an exclusive Buenos Aires mansion.
Subjected to constant humiliation by his foreman, Jose Maria kills him.
He hides on an empty floor in the mansion, and remains there for years without even raising Rosas' suspicion.
Jose Maria silently observes his lover in her most intimate moments and watches the decadent behaviour of the owners and their hypocritical relationships.However, Jose Maria will also be privy to more humiliating experiences - he watches as Rosa is raped by the young son of the family, and later becomes pregnant by a repulsive neighbour.
Still, in the midst of all this and from his bizarre, self-imposed imprisonment, Jose Maria will, somehow, be able to reflect upon and understand the joys of fatherhood - that is, before he meets his final fate.
A metaphor for the decline of a social class, a country and the resentment that spreads like a plague penetrating to the core of its people, "Rage" is also a tale of love and suspense that raises the tension with each successive page until it unavoidably shifts toward an intimate, shattering catastrophe. Humour, misfortune, shrewd social commentary and thrilling erotic fantasy come together, offering the reader an inside vision of contemporary Argentina.
Information
Format: Paperback
Pages: 243 pages
Publisher: Bitter Lemon Press
Publication Date: 11/06/2009
Category: Crime & mystery
ISBN: 9781904738404
Free Home Delivery
on all orders
Pick up orders
from local bookshops