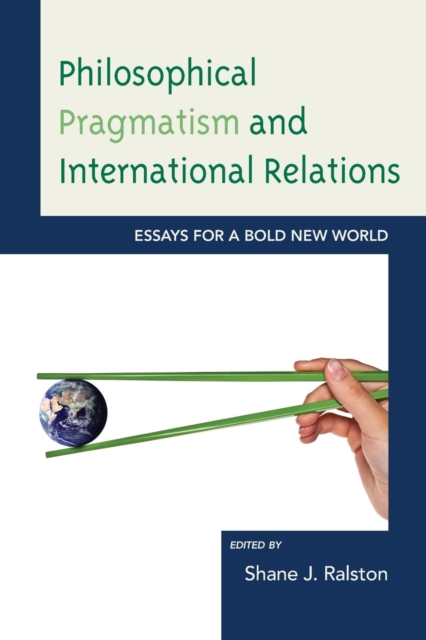 Philosophical Pragmatism and International Relations : Essays for a Bold New World
Paperback / softback
Description
What are the implications of philosophical pragmatism for international relations theory and foreign policy practice?
According to John Ryder, "a foreign policy built on pragmatist principles is neither naive nor dangerous.
In fact, it is very much what both the U.S. and the world are currently in need of." Close observers of Barack Obama's foreign policy statements have also raised the possibility of a distinctly pragmatist approach to international relations.
Absent from the three dominant theoretical perspectives in the field-realism, idealism and constructivism-is any mention of pragmatism, except in the very limited, instrumentalist sense of choosing appropriate foreign policy tools to achieve proposed policy objectives.
The key commitments of any international relations approach in the pragmatist tradition could include a flexible approach to crafting policy ends, theory integrally related to practice, a concern for both the normative and explanatory dimensions of international relations research, and policy means treated as hypotheses for experimental testing.
Following the example of classic pragmatists such as John Dewey and neo-pragmatists like Richard Rorty, international relations scholars and foreign policy practitioners would have to forgo grand theories, instead embracing a situationally-specific approach to understanding and addressing emerging global problems.
Unfortunately, commentary on the relationship between philosophical pragmatism and international relations has been limited.
The authors in Philosophical Pragmatism and International Relations remedies this lacuna by exploring ways in which philosophical pragmatism, both classic and contemporary, can inform international relations theory and foreign policy practice today.
Information
Format:Paperback / softback
Pages:236 pages
Publisher:Lexington Books
Publication Date:01/05/2017
Category:
ISBN:9781498556521
Information
Format:Paperback / softback
Pages:236 pages
Publisher:Lexington Books
Publication Date:01/05/2017
Category:
ISBN:9781498556521