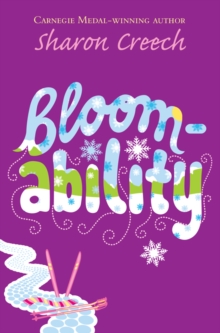 Description
The second life of Dinnie Doone began when she was thirteen.
In Dinnie's first life, she moved home a dozen times.
In each new town, her family landed in deeper trouble.
Then, without warning, she was snatched by total strangers and taken far away to the other side of the world.
Dinnie arrives in Switzerland and becomes a pupil at an international boarding school high in the mountains.
Separated from her family, she starts a new life that's strange and frightening...beautiful and full of adventure.
Information
Format: Paperback
Pages: 224 pages, map
Publisher: Pan Macmillan
Publication Date: 23/03/2001
Category: General
ISBN: 9780330397841
Free Home Delivery
on all orders
Pick up orders
from local bookshops
Reviews
Showing 1 - 4 of 4 reviews.
Review by chinquapin
16/06/2015
12 year old Domenica Santolina Doone, otherwise known as Dinnie, has lived in 12 different states in her 12 years as her father keeps chasing that pot of gold at the end of the rainbow. Then her uncle gets a job as the headmaster of the American School in Switzerland and he and his wife take Dinnie along to live with them and attend this international boarding school. Dinnie's world opens up into a rich field of friends from a smorgasbord of international backgrounds, skiing and hiking in breathtakingly beautiful mountains, great teachers, fieldtrips around Europe and learning Italian. There are some very amusing events, mostly stemming from Dinnie's attempts at learning Italian, and the story has an undeniable appeal to it. The American School seems almost too wonderful to be real...for two weeks the whole school body moves to a hotel in St. Moritz and hold abbreviated classes in the morning and evening so everyone can ski during the mid-day. However, the plot is somewhat thin and there is not a whole lot going on other than making friends and going to classes, but Creech manages to make even these mundane things interesting. Major themes are the ties of friendship and change.
Review by bettybealis
16/06/2015
"Bloomability"Domenica Santolina Doone, Dinnie, was moving again. For as long as she could remember Daddy would pack his bag and go to where the "opportunities" were. Dinnie had a box with all her memories in it. She never put a new address in the box until they had left that place. The year Dinnie turned fourteen; her parents told her she had a great "opportunity." Her uncle was the headmaster at a Swiss finishing school and she was going to live with them and go to school there. Dinnie was not so sure she liked this new opportunity. She loved her family and wanted to stay with them. During her year in Switzerland, Dinnie has to grow up a lot. She does not hear from her family very often. She ends up making great friends in school and learns a lot about life and growing up. I liked this book because it addresses the problem that people have with changes in their lives. One great activity would be a quick write about what memories you would put in a shoebox to keep. Another one would be to have the students make their own shoeboxes to keep their memories from the school year in. I rated this book four star, because it is a great read and reminds me about the hesitation with which you met new "opportunities."
Review by LilNea
16/06/2015
Bloomability, by Sharon Creech, is a story about a young girl named Dinnie Doone, who leaves her life following her father around the United States looking for "new job opportunities" to go live at a boarding school in Switzerland with her aunt and uncle. At first, Dinnie isn't sure what to make of her new setting, with students from around the world and the gorgeous landscape that is nothing like back home. But after Dinnie learns that everyone there is new, just like her, she realizes that she can take a hold of all the "bloomabilities" around her and develop into a person she never dreamed of being. Bloomability is a very-well written story that has great character development and an enticing plot. This book would be best for adolescents and anyone who enjoys a great read. Out of many amazing novels by Sharon Creech, Bloomability is surely one of her finest.
Review by margaretlong
16/06/2015
Bloomability is a book written by Sharon Creech about a 13 year old girl named Dinnie Doone who lives with her family in Abiquiu New Mexico, when her aunt and uncle take her all the way Switzerland where she will attend her uncle's boarding school. The term Bloomability comes from her new Japanese friend keisuke, as his version of possibilities. This book is a great read for a school assignment, a quick read, a group read or even book clubs. Even though it is a fiction book it has a little geography and a hint of romance. Sharon does a great job creating Dinnie's character, even though we have nothing in common I could easily relate to her pain and loneliness. There are many other intricate characters and I guarantee you will find one you can connect with. I was a little disappointed with the ending, I personally like when books have a solid ending but many other people I know like cliff hangers where they can choose the end so that it satisfies them. Other than that I thoroughly enjoyed this book and recommend it to all age groups, even adults will enjoy this exciting story of Dinnie's adventures.