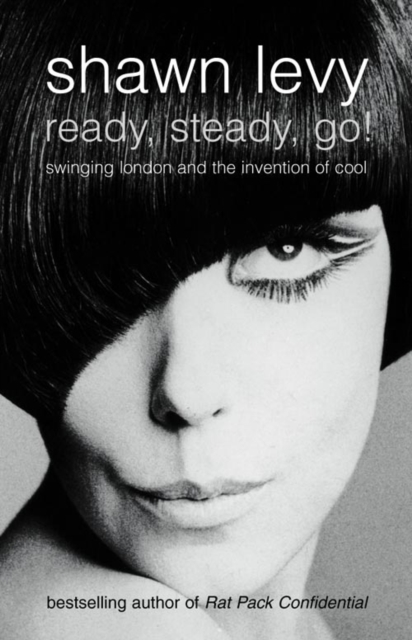 Ready, Steady, Go! : Swinging London and the Invention of Cool
Paperback / softback
Description
Shawn Levy, author of 'Rat Pack Confidential' brings alive London in the swinging Sixties with a gripping, groovy story of those who created the scene that changed the world. For a few years in the 1960s, London was the coolest city on earth: a spontaneous, dizzying stew of pop music, fashion, film, scandal, drugs & sex, crime, the avant garde underground and the tabloid obsession with fame.
The rest of the world watched in awe. Snaking through it are such eminent swinging Londoners as The Dreamer (actor Terence Stamp), The Chameleon (Rolling Stone Mick Jagger), The Loner (Beatles manager Brian Epstein), The Snapper (photographer David Bailey) and The Blue Blood (art dealer Robert Fraser), as well as such figures as comedian Peter Cook; hairdresser Vidal Sassoon; singer Marianne Faithfull; fashion designer Mary Quant; supermodels Jean Shrimpton and Twiggy; gangsters Ron and Reggie Kray; actor Michael Caine; actresses Catherine Deneuve, Lynn Redgrave and Julie Christie; pop groups The Beatles, The Who and The Kinks; filmmakers Roman Polanski, Richard Lester and Michelangelo Antonioni; as well as the various participants in the Profumo scandal, the Great Train Robbery, the rise of LSD, the radical underground, the heyday of the gambling club and the fashion boutique and various and sundry scandals, scenes and sensations. Due to a combination of massive talent and sheer luck, they dominated the world scene.
But the party was to end – after seven short years it seemed that everyone was now a Swinging Londoner and the same vibe was found in Paris, New York and San Francisco. 'Ready, Steady, Go' recreates the whole show and contrasts a series of emblematic lives with the great events that shaped the time.
Through these stories, Shawn Levy, author of 'Rat Pack Confidential', shows how the city reinvented cool and then seemed to lose its swing altogether.
Information
Format:Paperback / softback
Pages:400 pages
Publisher:HarperCollins Publishers
Publication Date:07/07/2003
Category:
ISBN:9781841152264
Information
Format:Paperback / softback
Pages:400 pages
Publisher:HarperCollins Publishers
Publication Date:07/07/2003
Category:
ISBN:9781841152264