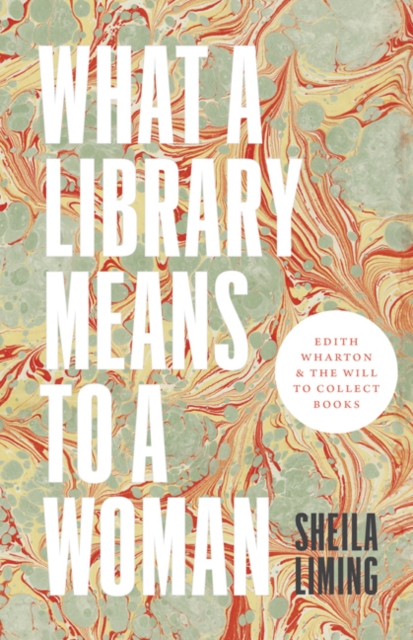 What a Library Means to a Woman : Edith Wharton and the Will to Collect Books
Paperback / softback
Description
Examining the personal library and the making of self When writer Edith Wharton died in 1937, without any children, her library of more than five thousand volumes was divided and subsequently sold.
Decades later, it was reassembled and returned to The Mount, her historic Massachusetts estate.
What a Library Means to a Woman examines personal libraries as technologies of self-creation in modern America, focusing on Wharton and her remarkable collection of books. Sheila Liming explores the connection between libraries and self-making in late nineteenth- and early twentieth-century American culture, from the 1860s to the 1930s.
She tells the story of Wharton's library in concert with Wharton scholarship and treatises from this era concerning the wider fields of book history, material and print culture, and the histories (and pathologies) of collecting.
Liming's study blends literary and historical analysis while engaging with modern discussions about gender, inheritance, and hoarding.
It offers a review of the many meanings of a library collection, while reading one specific collection in light of its owner's literary celebrity. What a Library Means to a Woman was born from Liming's ongoing work digitizing the Wharton library collection.
It ultimately argues for a multifaceted understanding of authorship by linking Wharton's literary persona to her library, which was, as she saw it, the site of her self-making.
Information
Format:Paperback / softback
Pages:272 pages, 14
Publisher:University of Minnesota Press
Publication Date:28/04/2020
Category:
ISBN:9781517907044
Information
Format:Paperback / softback
Pages:272 pages, 14
Publisher:University of Minnesota Press
Publication Date:28/04/2020
Category:
ISBN:9781517907044