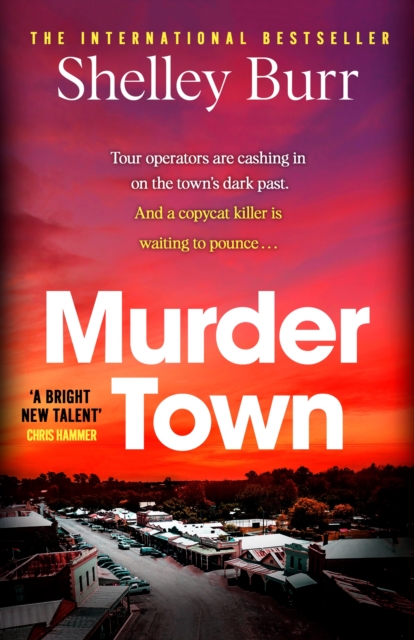 Murder Town : the gripping and terrifying new thriller from the author of international bestseller WAKE
Hardback
Description
The second novel from the award-winning author of international bestseller WAKE, picked as a Guardian Book of the Year in 2022. Gemma Guillory has lived in Rainier her entire life.
She knows the tiny town's ins and outs like the back of her hand, the people like they are her family, their quirks as if they were her own. She knows her once charming town is now remembered for one reason, and one reason only.
That three innocent people died. That the last stop on the Rainier Ripper's trail of deaths fifteen years ago was her innocuous little tea shop.
She knows that the consequences of catching the Ripper still haunt her policeman husband and their marriage to this day and that some of her neighbours are desperate - desperate enough to welcome a dark tourism company keen to cash in on Rainier's reputation as the murder town. When the tour operator is killed by a Ripper copycat on Gemma's doorstep, the unease that has lurked quietly in the original killer's wake turns to foreboding, and she's drawn into the investigation.
Unbeknownst to her, so is a prisoner named Lane Holland. Gemma knows her town. She knows her people. Doesn't she?PRAISE FOR WAKE:'Politically savvy, cleverly plotted . . . the kind of book that invites the ravenous language of binge reading: compulsive, propulsive, addictive' NEW YORK TIMES BOOK REVIEW'It is hard to believe WAKE is a first novel.
Plot, pacing and characterisation are so finely judged that it feels more like the work of a past master' THE TIMES'So plausible and terrifying, it stays with you' THE AUSTRALIAN WOMEN'S WEEKLY'Outstanding . . . This is both a well-plotted, gripping mystery and a sensitive exploration of the aftermath of trauma' THE GUARDIAN
Information
Format:Hardback
Pages:352 pages
Publisher:Hodder & Stoughton
Publication Date:28/12/2023
Category:
ISBN:9781529394887
Information
Format:Hardback
Pages:352 pages
Publisher:Hodder & Stoughton
Publication Date:28/12/2023
Category:
ISBN:9781529394887