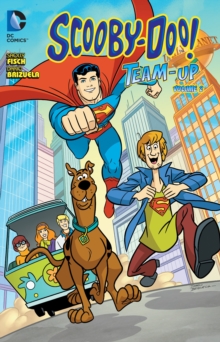 Scooby-Doo Team-Up Vol. 2
Paperback
Description
Nothing stops a good investigative team - not even time travel!Scooby-Doo and the gang are here in this new series featuring the lovable groupof young investigators as they travel back and forth through time to team-upwith two of the most lovable families of all-time: the Jetsons and theFlintstones!
Moving back to the present, Superman needs help from Scooby and thegang - so they speed to Metropolis and the horribly haunted DailyPlanet offices.
But then Superman is turned into a super-powered monster!Even with help from Lois Lane, Jimmy Olsen, and Krypto the Superdog, how canthese meddling kids stop the transformed Man-Monster of Steel before he wrecksthe city? Collects Scooby-Doo Team-Up #7-12.
Free Home Delivery
on all orders
Pick up orders
from local bookshops