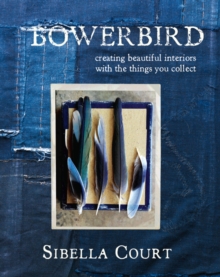 Bowerbird : Creating Beautiful Interiors with the Things You Collect
Hardback
Description
bowerbird [bow*er*bird] n. 1. Any of various songbirds of the family Ptilonorhynchidae.
The males of which build large elaborate structures of grasses, twigs, and brightly colored materials to attract females. 2. A person who collects miscellaneous objects. Bestselling author Sibella Court has always been a bowerbird.
Her first bowerbird tendencies were noticed when, at the age of three, she put together collections of shells, sequins, beads and ribbons.
Like her avian counterpart, she goes far and wide to add to her collections, enjoys arranging and rearranging the pieces and, ultimately, believes that collections, containing the memories they do, are a vital part of any home.
Free Home Delivery
on all orders
Pick up orders
from local bookshops