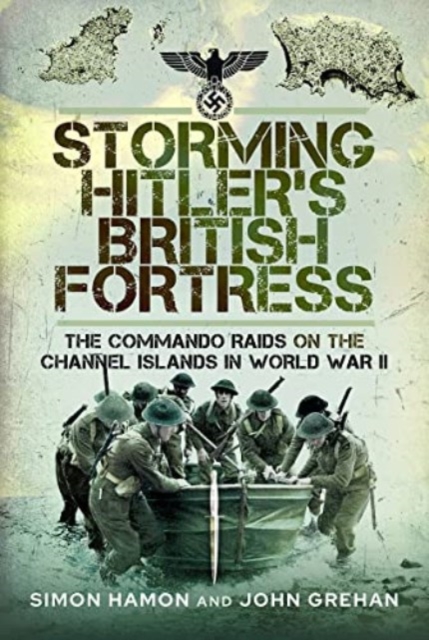 Storming Hitler's British Fortress : The Commando Raids on the Channel Islands in World War II
Hardback
Description
In 1940 British forces were withdrawn from the Channel Islands, allowing the Germans to occupy British territory.
Hitler was determined to hold onto what he saw as a valuable prize, and the islands were heavily fortified. However, despite being extensively defended, the occupied Channel Islands remained vulnerable to commando-style raids.
Indeed, a total of nine such operations were conducted between 1940 and 1943.
Many others were planned but never executed. Each one was a bold and dangerous expedition, with small groups of men daring to trespass on Hitler's cherished British stronghold.
The first of these attacks, Operation Ambassador, took place on the night of 14/15 July 1940.
The second ever raid undertaken by the Commandos, it was focused on the island of Guernsey.
Though the mission failed to achieve any of its objectives, valuable lessons were learnt. In the weeks, months and years that followed, raids were also undertaken against Jersey, Sark, Herm, Burhou and the Casquets lighthouse off Alderney.
The final attack, Hardtack 22, was one of the three carried out against the German garrison on Sark.
After the second mission, Hardtack 7, had to be aborted, the Commandos returned to the island on the night of 26/27 December 1943, tasked with undertaking a reconnaissance and capturing prisoners.
This too was a failure after the raiders entered a minefield; two men were killed and most of the others wounded. Compiled from official reports and first-hand accounts, each of the raids is packed with intrigue and drama - including the fear of reprisals being taken against the islanders.
Each of the missions are explored on the ground today by the authors, with the routes taken and all key locations relating to each attack photographed and described.
The planned but never executed raids are also explored.
Never before have these stories been told in such detail, and never before in the words of those that took part in the raids and those who ultimately, were most affected.
Information
Format:Hardback
Pages:240 pages, 50 black and white illustrations
Publisher:Pen & Sword Books Ltd
Publication Date:02/06/2023
Category:
ISBN:9781473893771
Information
Format:Hardback
Pages:240 pages, 50 black and white illustrations
Publisher:Pen & Sword Books Ltd
Publication Date:02/06/2023
Category:
ISBN:9781473893771