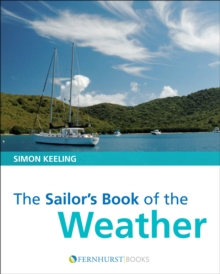 The Sailor's Book of the Weather
Paperback
Description
Meteorology can seem like a black-art with the meteorologist producing forecasts that somehow seem to contradict what you are reading from the charts.
The Sailor's Book of the Weather takes the confusion out of the forecasts and helps you answer, 'Why is that happening?' The Sailor's Book of the Weather introduces the key principles that influence the weather and gives the sailor the tools to forecast from observations and make the most of available information.
Wind, clouds and knowledge of weather patterns and local conditions all contain ample hints to allow the informed forecaster to accurately predict the weather.
Illustrated with charts and over 100 photographs, this book is a must on every boat and essential reading whether you are on the water in land, on the coast or venturing further afield.*Gives sailors the knowledge required to make informed decisions and predictions* Written in straightforward language with the science explained for the lay man* Includes dozens of illustrations to explain concepts and photographs to show weather systems in action* An appendix provides practice charts for the reader to develop their skills* Describes prevailing weather patterns in northern and southern hemispheres
Information
Format: Paperback
Pages: 164 pages, ill
Publisher: Fernhurst Books Limited
Publication Date: 11/04/2008
Category: Meteorology & climatology
ISBN: 9780470998038
Free Home Delivery
on all orders
Pick up orders
from local bookshops