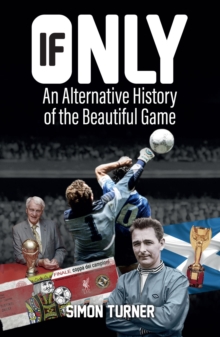 If Only : An Alternative History of the Beautiful Game
Paperback
Description
If Only: An Alternative History of the Beautiful Game is a fiercely original counterfactual history of football.
It is often tempting to believe in the grand sweep of history; to conclude that the triumphs of football's greatest teams were simply inevitable.
The truth, however, is that history can turn on what appear, at first glance, to be infinitesimally small events.
Behind all those triumphs lie the countless disappointments of teams that were denied glory by a cruel bounce, the width of a crossbar or a dubious refereeing decision.
Challenging the perception that the outcome of great clashes could never have been any different to what they were, If Only reflects on what our football history could have been, what it might have been and, in some cases, what it probably should have been.
Boldly turning football history on its head, If Only imagines a world in which Scotland win the first-ever World Cup, Derby County are champions of Europe and 1966 isn't the only year that England win anything.
Free Home Delivery
on all orders
Pick up orders
from local bookshops