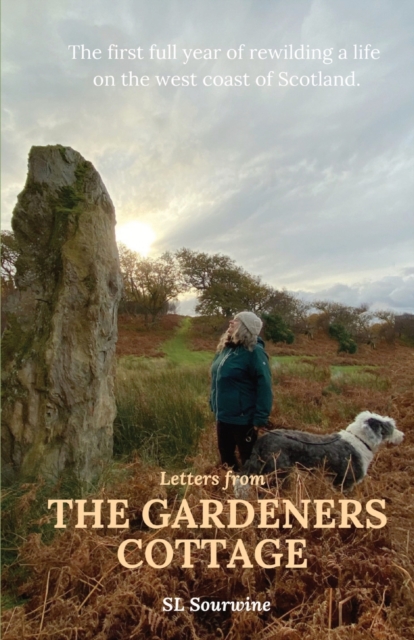 Letters from The Gardeners Cottage : The first full year of rewilding a life on the west coast of Scotland.
Paperback / softback
Description
If you have ever wanted to run away to the wilds of Scotland and stay, I invite you to come along as I share the story of a life unfolding at The Gardeners Cottage. Beginning in April 2019 I packed up my life and started the next great adventure in a rented cottage and greenhouse on a slightly wild estate on the west coast of Scotland. I'm attemptIng to rewild and reroot myself while I search for a slower, more sustainable life with a deeper connection to a place that I've longed for, I began writing monthly, old-fashioned letters to my Patreon subscribers. This is the collection of the first full year of writing and wandering the hundreds of acres of the estate, including visiting the standing stones and neolithic cairn, introducing myself and my Old English Sheepdog Alfred to the ancient trees in the woodland and the seals that visit the loch shores.
Information
Format:Paperback / softback
Pages:142 pages
Publisher:SL Sourwine
Publication Date:10/02/2021
Category:
ISBN:9781999885182
Information
Format:Paperback / softback
Pages:142 pages
Publisher:SL Sourwine
Publication Date:10/02/2021
Category:
ISBN:9781999885182