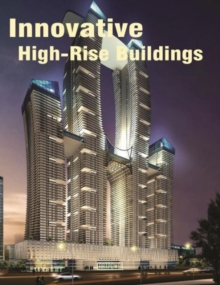 Innovative High-Rise Buildings
Hardback
Description
Innovative High-Rise Buildings offers a vision of architectural design for a new generation in the form of innovative high-rise constructions that represent a new cultural perspective on the urban landscape; breathtaking, almost dream-like, these unique structures are both experimental and contemporary reflecting a changing cultural environment.
Demonstrating incredible modern architectural technology and aesthetics, this collection gives a thought provoking, imaginative and ultimately exciting vision for a new generation, in terms of creating structures that allow us to live and think differently.
Incredible structures that have the capacity to integrate successfully with their surroundings, providing a function and purpose for living yet symbolising our aspirations to move ever higher, reaching for the sky.
Information
Format: Hardback
Pages: 464 pages, 1000 colour
Publisher: Artpower International
Publication Date: 25/09/2013
Category: Architectural structure & design
ISBN: 9789886824368