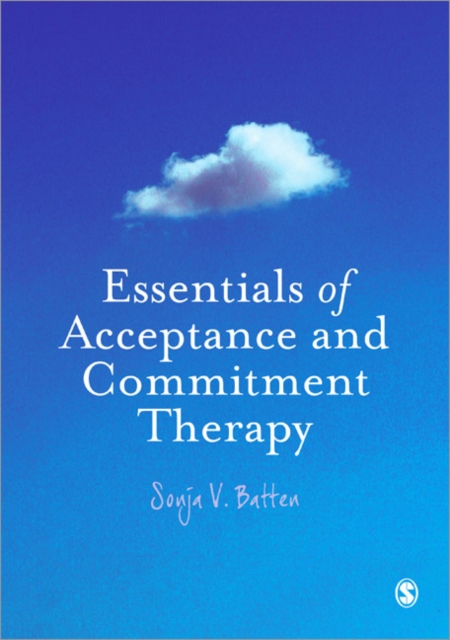 Essentials of Acceptance and Commitment Therapy
Paperback / softback
Description
'The literature on Acceptance and Commitment Therapy (ACT) is vast but if you want to dig down to the essentials of ACT you've found the right volume.
Nothing central is left out and nothing unnecessary is left in.
Written by one of the world's experts on ACT, this book delivers.
Highly recommended.' - Dr Steven C. Hayes, Foundation Professor, University of NevadaThis practical, easy-to-use book introduces the theory and practice of Acceptance and Commitment Therapy (ACT), a key contextual third wave CBT approach.
The book takes the reader through the therapeutic stages from start to end, showing how to use acceptance and mindfulness together with commitment and behaviour change strategies to improve mental health.
This is a uniquely concise and clear introduction that does not require prior knowledge of the approach.
It" puts the emphasis on practical interventions and direct applicability in real practice" avoids jargon and complex language" is full of case examples to translate the theory into practice" includes key points and questions to test readers' comprehension of the topics covered. After reading this book, readers will be able to apply basic ACT interventions for common problems, and will know if they are interested in more in-depth training in ACT.
This is a must-have overview of ACT for CBT trainees on graduate level courses in the UK and worldwide.
It will also be of value to practitioners on ACT workshops and short courses, as preliminary or follow-up reading.
Information
Format:Paperback / softback
Pages:136 pages
Publisher:SAGE Publications Ltd
Publication Date:31/03/2011
Category:
ISBN:9781849201681
Information
Format:Paperback / softback
Pages:136 pages
Publisher:SAGE Publications Ltd
Publication Date:31/03/2011
Category:
ISBN:9781849201681