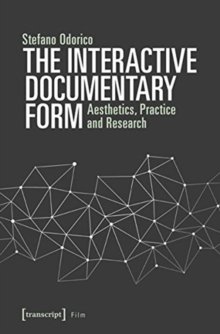 The Interactive Documentary Form : Aesthetics, Practice, and Research
Paperback / softback
Description
While the concept of the documentary film is well established, interactive documentary is a newly emerging form of nonlinear, nonfiction narrative that animates viewers to control their own path through a film.
Stefano Odorico examines the aesthetic structures and dynamics of interactive documentary as a web-based film experience.
His study considers theoretical issues such as critical complexity, reality effect, and polyphony, and assesses their respective media practices.
Questions of distribution and preservation are addressed through the analysis of a number of film festivals, museums, and archives.
Lastly, Odorico explores the potential of interactive documentary as a research method not only specifically for film and media studies but also for academia more generally.
Information
Format: Paperback / softback
Pages: 200 pages
Publisher: Transcript Verlag
Publication Date: 01/01/0001
Category: Film theory & criticism
ISBN: 9783837642315