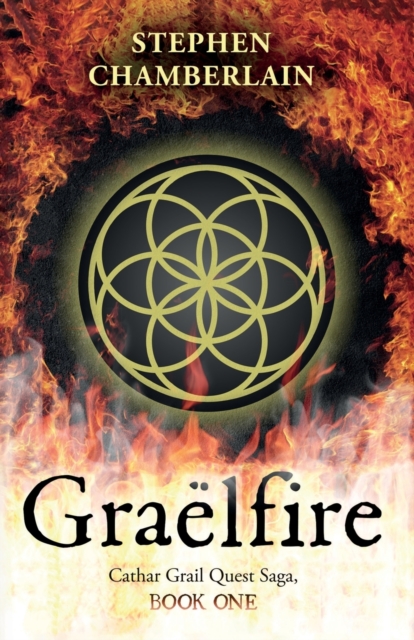 Graelfire : Cathar Grail Quest Saga, Book 1
Paperback / softback
Description
Lena Dubois has a problem, but death is the last thing on her mind until the enigmatic Count Angelo walks into her life, warning her condition is fatal.
Her only hope, he says, is a cryptic riddle that will lead her to the Holy Grail.
Lena teams up with Raphael Proctor, the Count's inscrutable assistant.
As their quest advances along Lake Geneva's shores, sinister forces stalk them.
Lena fears the worst, but Raphael knows what lurks in the shadows is worse than she can imagine.
Step back to the year 1245 in Languedoc. Gideon Drude is on the trail of the fabled lost treasure of the Cathars.
Pursued by the Inquisition, his mission carries him across pilgrim routes to Cathar bastions in Lombardia, where his journey ends in star-crossed love, tragedy and betrayal.
When the past collides with the present, Lena's quest throws her into a cosmic vendetta where malevolent forces eight hundred years in the making propel her to a deadly showdown.
Graelfire is a gripping new twist on Grail mythology.
Based on the medieval legend of the Grail as a stone that fell from Heaven, the adventure is set in present-day Switzerland and medieval Occitania within a fictional cosmos where universes emerge from the cosmic soup of Graelfire-the source of all Creation.
Information
Format:Paperback / softback
Pages:336 pages
Publisher:Troubador Publishing
Publication Date:28/08/2017
Category:
ISBN:9781788033602
Information
Format:Paperback / softback
Pages:336 pages
Publisher:Troubador Publishing
Publication Date:28/08/2017
Category:
ISBN:9781788033602