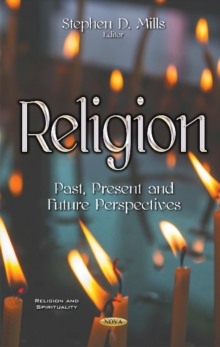 Religion : Past, Present & Future Perspectives
Hardback
Description
Chapter One provides a deeper understanding of Islam and how Muslims cope with illness.
Coping is explored providing Chronic Kidney Disease (CKD) perspective.
The authors of Chapter Two argue that contrary to the use of the Quran for spiritual and magical purposes, the wave of commercialisation portrayed its practitioners as instruments of evil in the garb of Islam, and syncretic practices dominated the scene of Muslims practice of spiritual diagnosis and healing.
Chapter Three covers Donald J Trumps electoral victory and how it reflects Evangelical Christianitys profound influence and impact on modern America.
Chapter Four presents a series of critical considerations about religious belief and unbelief, starting from a general anatheistic assumption, and thus accepting the challenge of rethinking the question of God after God.
Chapter Five discusses the appearance of new forms of alternative spirituality, and covers how this tradition is understood in the context of contemporary spirituality by showing it is rooted in previous historical-cultural traditions.
Chapter Six proposes why religion might be thriving in developing Africa, Asia, and Latin America and be an everlasting social phenomenon even in economically advanced West in spite of the decline in Western religious participation (as measured by church attendance).
To conclude, Chapter Seven focuses on reactions to the revivalist movements and describe how such counter-revivals have contributed to the secularization of American society.
Free Home Delivery
on all orders
Pick up orders
from local bookshops