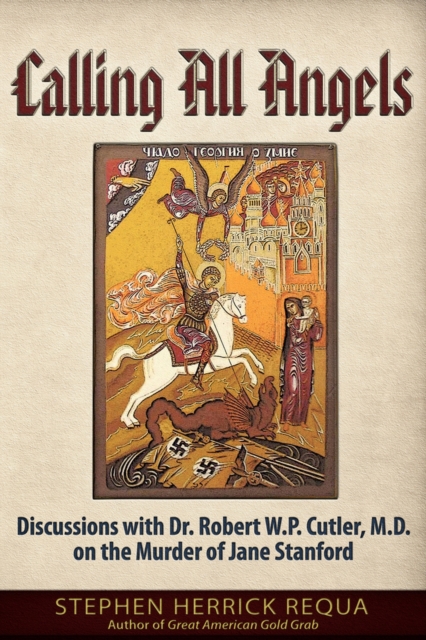 Calling All Angels : Discussions with Dr. Robert W. P. Cutler, M.D. On the Murder of Jane Stanford
Paperback / softback
Description
Calling All Angels is a solution to the suppressed history of the 20th and 21st centuries: it reveals the fundamental realities underlying the events-starting with the 1905 murder of Jane Stanford and its related subsequent 1913 passage of the Federal Reserve Act-that established that elite privately owned bank, the Federal Reserve.
These discussions with the late Dr. Robert W. P. Cutler, one of Stanford University's most respected neurologists and author of The Mysterious Death of Jane Stanford, explore the realities of the Jane Stanford murder, as organized by John D.
Rockefeller, Theodore Roosevelt, and Stanford's then-president David Starr Jordan.
The book asserts that they organized the murder/poisoning of Jane Stanford so as to create their first money machine used for large bribes and political pay-offs, disguised covertly as donations.
It further suggests that some of the most horrendous events in U.S. history, such as the JFK assassination and the destruction of the World Trade Centers, were only possible because the most implacable of the world's highest-level criminals had their own private money machine-the Federal Reserve Bank.
The book contains more than 300 communications/e-mails from Dr. Cutler during the time he was researching his historic book as well as his candid thoughts and conclusions far too controversial and explosive to be published.
Information
Format:Paperback / softback
Pages:168 pages
Publisher:Trine Day
Publication Date:01/10/2016
Category:
ISBN:9781634240345
Information
Format:Paperback / softback
Pages:168 pages
Publisher:Trine Day
Publication Date:01/10/2016
Category:
ISBN:9781634240345