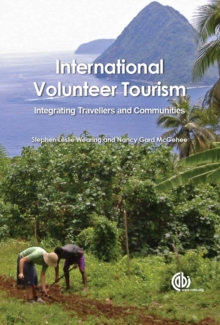 International Volunteer Tourism : Integrating Travellers and Communities
Hardback
Description
Volunteer tourism has increased in popularity and prevalence and is no longer considered only a small section of alternative tourism.
It is now part of the mainstream tourism industry and tourism experience for many people.
Concentrating on the experience of the volunteer tourist and the host community, this new book builds on the view of volunteer tourism as a positive and sustainable form of tourism to examine a broader spectrum of behaviours and experiences and consider critically where the volunteer tourist experience both compliments and collides with host communities, using multiple case studies.
Information
Format: Hardback
Pages: 184 pages
Publisher: CABI Publishing
Publication Date: 20/08/2010
Category: Tourism industry
ISBN: 9781845936969