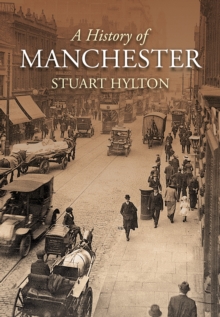 A History of Manchester
Paperback / softback
Description
Manchester has a story that is no ordinary local history.
Its life has been inextricably entwined with the rise and fall of the nation's fortunes and, tono small extent, those of the British Empire.
Manchester was the shock city of the early 19th century- the place where it was all happening.
The radical new relationships forged there between employer and employee greatly influenced the development of Marxism, with all its consequences for the 20th century.
In transport terms alone, the city led the way with the first real canal, the first real railway, the first public bus service and the first municipal airport.
Its local government set a pace for enterprise that the rest of the country could only follow.
The social and economic problems that arose here became matters of national concern, while the political issues thatstirred the city led to national reform.
Disraeli coined the term `the Manchester School' to describe the middle-class radicals who were the prime movers of the Anti-Corn Law League.
The Manchester Guardian held the attention of the nation's decision-makers for many decades before it became a national newspaper, and when the population took to the streets they shook the government to its core. This book is for anyone wishing to know more about Manchester's illustrious past and the city's prominent place in the nation's development.
Information
Format:Paperback / softback
Pages:304 pages, 16 Plates, color; 30 Illustrations, color; 120 Illustrations, black and white
Publisher:The History Press Ltd
Publication Date:03/03/2016
Category:
ISBN:9780750967280