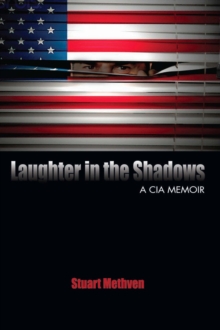 Laughter in the Shadows : A CIA Memoir
Hardback
Description
This memoir of a CIA operations officer captures the spirit of the early years of the Agency, a period sometimes described as its "finest hours." Using the cover name "St.
Martin," Stuart Methven served in the CIA from the 1950s through the 1970s.
The book opens by describing the author's training in the clandestine arts and subsequent assignment to Asia in a country he calls "Bushido." There he is involved in numerous operations, including one that takes him under the ocean, and earns his case officer's "brevet." A nation-building program in "Cham" follows, which begins well enough when Methven gains a tribal leader's confidence by parachuting badly needed supplies to his mountain village.
It ends abruptly, however, with a coup d'etat and civil war that forces Methven's evacuation, the first of several during his career.
His next assignment is in South Vietnam working to counter another budding insurgency.
Methven spends four years in the mountain and delta provinces of Vietnam before being given a sabbatical to MIT's School of International Studies.
After completing his studies, he returns to Southeast Asia as a deputy station chief with a focus on a large Soviet mission in Samudra and the recruitment of Soviet military officers.
Promoted to station chief, his final assignment is in central Africa, where his station becomes center stage for a large covert operation that attracts Soviet and Cuban military intervention.
Glimpses of the CIA from the inside are rare, and Methven's recollections of his experiences during a formative period in the Agency's history will be of particular value to those with an interest in the CIA and international affairs-and in spy stories.
Information
Format: Hardback
Pages: 256 pages, 30 photos
Publisher: Naval Institute Press
Publication Date: 01/04/2008
Category: History of the Americas
ISBN: 9781591145172
Free Home Delivery
on all orders
Pick up orders
from local bookshops