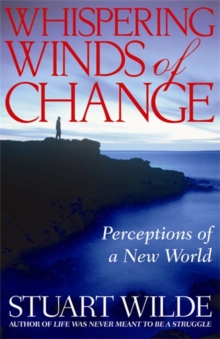 Whispering Winds of Change
Paperback / softback
Description
Whispering Winds of Change will appeal to lovers of alternative ideas and philosophies.
Stuart Wilde challenges us to stand outside the usual paradigms of consciousness as "fringe dwellers".
He asks us to observe the dying throes of what he calls the "world ego" - the embodiment of the manipulative and dominating force of the status quo. With his characteristic candor and wit, he plots a fascinating comparison between the overall global destiny and an individual's personal, sacred, inner journey.
Wilde believes through quieting the ego and creating a rotation out of the three-dimensional world of external reality to the fourth dimension of the inner being, we can each offer serenity and healing to ourselves, and the rest of the world. Like his other books, this work is full of compelling ideas, unusual perceptions, and esoteric concepts for individuals who want to progress inwardly, while making a success of their lives in the external world.
Information
Format: Paperback / softback
Pages: 320 pages
Publisher: Hay House Inc
Publication Date: 26/07/2007
Category: Thought & practice
ISBN: 9781401915742