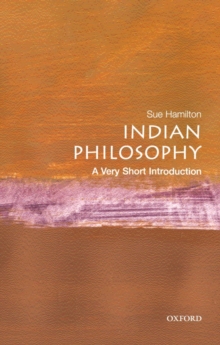 Indian Philosophy: A Very Short Introduction
Paperback
Description
India has a long, rich, and diverse tradition of philosophical thought, spanning some two and a half millennia and encompassing several major religious traditions.
This Very Short Introduction emphasizes the diversity of Indian thought, and is structured around six schools which have achieved classic status. Sue Hamilton explores how the traditions have attempted to understand the nature of reality in terms of an inner or spiritual quest, and introduces distinctively Indian concepts such as karma and rebirth. She also shows how Indian thinkers have understood issues of reality and knowledge - issues which are also an important part of the Western philosophical tradition.
ABOUT THE SERIES: The Very Short Introductions series from Oxford University Press contains hundreds of titles in almost every subject area.
These pocket-sized books are the perfect way to get ahead in a new subject quickly.
Our expert authors combine facts, analysis, perspective, new ideas, and enthusiasm to make interesting and challenging topics highly readable.
Information
Format: Paperback
Pages: 176 pages, halftones and drawings
Publisher: Oxford University Press
Publication Date: 22/02/2001
Category: Oriental & Indian philosophy
ISBN: 9780192853745
Free Home Delivery
on all orders
Pick up orders
from local bookshops
Reviews
Showing 1 - 3 of 3 reviews.
Review by Widsith
27/08/2015
This is an especially dense Very Short Introduction, compressing its vast field into a 35,000-word neutron star of information. I found I had to take it slowly, despite the fact that the writing is clear and well-ordered. Hamilton takes the decision to leave most key terminology untranslated, a decision I approve of, but it does leave the novice facing some pretty daunting discussions on things like svabhava, or jñana-ka??a. Where other introductory books might write that 'matter is seen as being less important than the underlying soul or consciousness', Hamilton instead writes that 'prak?ti is qualitatively inferior to puru?a, and the sense of self imparted by the I-maker deluded'. This is ultimately better, but for a beginner like me it required some slow and careful reading.I've shelved it under religion as well as philosophy; one of the things this books does especially well is make the point that the distinction between the two is a uniquely Western (and post-Kantian) one. Most of the thought systems here are, at least in some sense, soteriological, in that they have mok?a or release from reincarnation as their more-or-less ultimate objective. To me with my feeble knowledge of Western philosophy a lot of it felt vaguely Pythagorean, or at any rate Pre-Socratic. Hamilton suggests near the end that those Indian philosophers who have become known in the West have done so by jettisoning the wider religious context of their arguments, and she looks forward to a time when a more authentically Indian milieu can be incorporated into these discussions. That seems to me to be a very fruitful and sensible position.There is quite a lot here that I still don't understand (as you'd expect) – the intricacies of some of the Buddhist schools in particular are clearly far deeper than can be explored in this format – but what I am left with is a decent sense of the (impressively long) chronology and an idea of some of the key recurring themes. A focus on the power and meaning of language comes up a lot, as it does in Western thought, and that I found fascinating in the context of Sanskrit (except where it veers into epistemology, something I'm afraid I have always found totally uninteresting).But most of the discussion, in this book at least, is metaphysical. The questions revolve around the nature of reality – whether or not there is some underlying nature separate from what we experience through our senses, and whether everything is ultimately the same one fundamental substance or rather made of a plurality of essences. You can see I've forgotten most of the proper terms already, but you get the idea.Overall it's a very clear outline of what is obviously a big, complex field. It made me very aware of my ignorance in this area – but, as books like this need to, it also offers an excellent Further Reading section to help address the deficit.
Review by resmc
16/06/2015
A wonderful and compelling introduction to India's engaging and sophisticated philosophical beliefs. While typically thought of by Westerners as 'mystical' rather than 'rational', Hamilton's well-written overview of these ancient thoughts characterize a highly developed system of logics applied to further understanding of existence and the beyond, in which no clear distinction separates religion from philosophy, where philosophy was a deeply personal and sometimes spiritual quest for meaning in life. Very highly recommended to all interested in philosophy or Indian thought!
Review by thewalkinggirl
16/06/2015
The materials covered are primarily related to prominent classical schools of philosophy and the persons responsible for their creation (when known), ranging from Pa?ini to Gotama Buddha to Sa?kara. Reference to gods and political/social conditions that caused those ideas to flourish or die out were minimal. The ideas were presented in fairly chronological order, from ca. 2000 BCE to the 11th century CE, and the relationships between successive ideologies were explained.While I've read a few things in this area in the past, my approach as a reader was certainly not that of a scholar. As a layperson, I was pleased with how clear and well organized this was. It really is a very short introduction to the topic, and as such the material presented was <i>very</i> condensed, but it is still quite readable, provides a helpful overview of the topic, and includes a nice selection of further readings for each school of thought.One thing that I'm still confused about is the use of the word Hinduism. According to the author that is a misleading and anachronistic term, but I'm still not sure what an appropriate substitute (or substitutes) would be.
Also by Sue Hamilton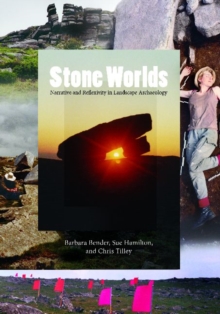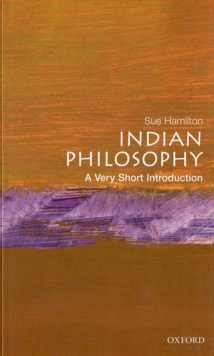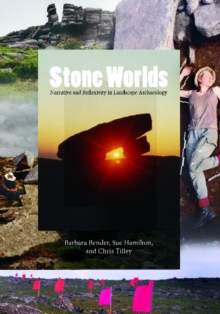 Also in the Very Short Introductions series | View all