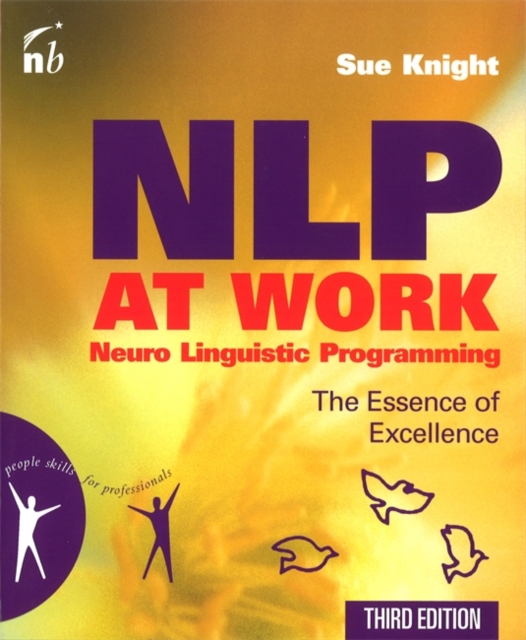 NLP at Work : The Essence of Excellence
Paperback / softback
Description
This major new edition of Sue Knight's bestselling book NLP at Work has been extensively revised and updated, with an emphasis on the heart of NLP - becoming a model of excellence.
In addition to a new slant to every chapter, there are three new chapters on the key things that make the biggest difference for the greatest results: Humour: enabling you to stand back and see things from a different perspective Clean questions: minimising yourself to find out the essence of the other person Time: understanding how what you get in life is influenced by your relationship to time past, present and futureNeuro Linguistic Programming is how you make sense of your world and, most importantly, how you make it what you want it to be: Neuro: the way you filter and process your experience through your senses Linguistic: the way you interpret your experience through language Programming: the way you make sense of your experience to create your personal program.
NLP at Work has sold over 100,000 copies and is one of the most popular books ever published on the practical skills of NLP and how it can be applied in business.
It transformed NLP from a peripheral art into an accessible, practical concept with relevant applications in the areas of influence, communication, negotiation, teamwork and coaching.
Clear, readable and jargon free, this book will help you get to the essence of what makes you and your business excellent and unique.
Information
Format:Paperback / softback
Pages:400 pages
Publisher:John Murray Press
Publication Date:10/11/2009
Category:
ISBN:9781857885293
Information
Format:Paperback / softback
Pages:400 pages
Publisher:John Murray Press
Publication Date:10/11/2009
Category:
ISBN:9781857885293