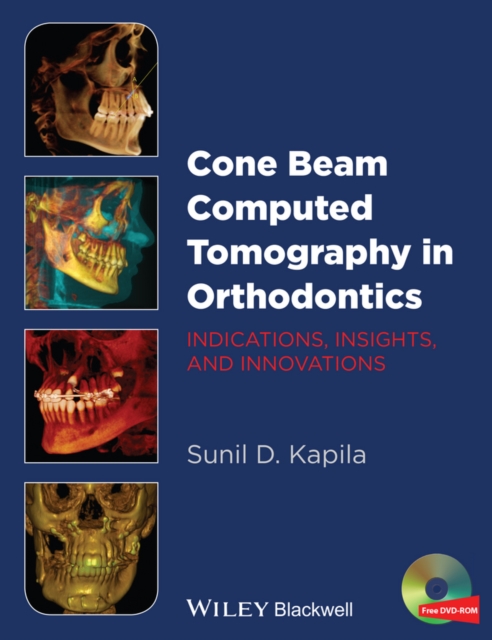 Cone Beam Computed Tomography in Orthodontics : Indications, Insights, and Innovations
Hardback
Description
Since its introduction to dentistry, cone beam computed tomography (CBCT) has undergone a rapid evolution and considerable integration into orthodontics.
However, despite the increasing popularity of CBCT and progress in applying it to clinical orthodontics, the profession has lacked a cohesive, comprehensive and objective reference that provides clinicians with the background needed to utilize this technology optimally for treating their patients.
Cone Beam Computed Tomography in Orthodontics provides timely, impartial, and state-of-the-art information on the indications and protocols for CBCT imaging in orthodontics, clinical insights gained from these images, and innovations driven by these insights.
As such, it is the most current and authoritative textbook on CBCT in orthodontics. Cone Beam Computed Tomography in Orthodontics is organized to progress sequentially through specific topics so as to build the knowledgebase logically in this important and rapidly evolving field.
Part I provides the foundational information on CBCT technology, including radiation exposure and risks, and future evolutions in computed tomography.
Part II presents the Principles and Protocols for CBCT Imaging in Orthodontics, focusing on developing evidence-based criteria for CBCT imaging, the medico-legal implications of CBCT to the professional and the protocols and integration of this technology in orthodontic practice.
Part III provides critical information on CBCT-based Diagnosis and Treatment Planning that includes how to interpret CBCT scans, identify incidental pathologies and the possible other uses of this technology.
Part IV covers practical aspects of CBCT's Clinical Applications and Treatment Outcomes that encompasses a range of topics, including root morphology and position, treatment of impacted teeth, virtual surgical treatment planning and outcomes, and more.
Information
Format:Hardback
Pages:544 pages
Publisher:John Wiley and Sons Ltd
Publication Date:26/12/2014
Category:
ISBN:9781118448489
Information
Format:Hardback
Pages:544 pages
Publisher:John Wiley and Sons Ltd
Publication Date:26/12/2014
Category:
ISBN:9781118448489